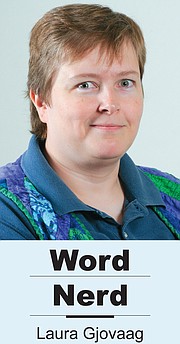 When you dial a phone number, you expect to get the person or business that you dialed promptly and generally without any major interference on the phone line. You don't expect to be connected to a different company that paid the telephone service extra.
The internet is the same way. When you type in the address of a website in a browser, you expect to be taken to that page quickly. You don't expect to be taken to a different website or be blocked entirely.
If the FCC puts in place rules that have been proposed, the internet will no longer work the way you expect it to work.
The issue has arisen thanks to streaming video services, like Netflix, that let people watch movies at their homes. Watching a streaming movie requires a certain amount of bandwidth, space on the line that provides internet service.
The problem is that internet service providers often oversell bandwidth because most users don't use a lot all the time. They rely on their customers using what they consider a normal amount of bandwidth, which was fine before streaming became popular.
Now, internet service providers are finding out that they have promised a lot of bandwidth to customers that they cannot always deliver. So some of the larger service providers have decided to throttle, or limit, the bandwidth of streaming movies... unless the companies providing those movies pay an extra fee.
Originally, the FCC said this was illegal. The larger service providers have fought back, though, and the FCC appears to be ready to cave in to their demands.
What this would mean for customers is that your internet service provider could ask websites for a fee. Customers would only get to see the content that the service provider wants them to see from businesses willing to pay for the privilege of being seen.
It means that small websites, like blogs, personal websites and perhaps even small newspaper websites, would be in the "slow lane" of the internet. They might still be allowed to load, but it might take hours to get the content because those websites haven't ponied up cash to the providers.
Customers also might be asked to pay extra simply to get access to websites that aren't willing or able to pay the bribe to get into the internet's fast lane.
There's a really simple solution. The FCC just has to declare the internet to be a common carrier, like telephones, and the problem will be solved.
If you want to contribute, you can email the FCC at openinternet@fcc.gov and ask that access to the internet be classified as a Title II telecommunications service under the Communications Act.
Unless or until this happens, the internet will always be at risk of being taken over and censored by corporations looking for more profits.