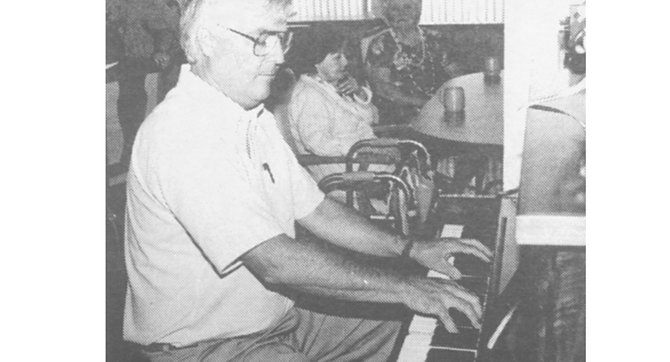 110 YEARS AGO…(1904)
The Townsite Company of Sunnyside, managed by L.L. Higgins, raised 121,000 celery plants and distributed 18,000 transplants to H.M. Lichty for farming.
100 YEARS AGO…(1914)
C.D. Bly of Burbank, an expert orchardist and gardener, moved to Sunnyside after accepting a position at MacLaughlin Canning Company.
90 YEARS AGO…(1924)
Cora Middleton, the daughter of Mr. and Mrs. J.C. Middleton of Outlook, went on an excursion, crossing the Atlantic Ocean on the royal mail Orianna, destined for Liverpool, England.
80 YEARS AGO…(1934)
Mrs. A.M. Hooper was named president of the American Legion Auxiliary in Sunnyside.
70 YEARS AGO…(1944)
Named to the honor roll at Washington State College were Sunnyside students Audrienne Albro, Mary Ida Cox and Janice Loschen.
60 YEARS AGO…(1954)
Dr. Betty Hall, a Sunnyside native and professor of bacteriology at Washington State College, was the Idaho State Women's Golfing Championship titlist.
50 YEARS AGO…(1964)
Washington Gov. Albert D. Rosellini (D) made a re-election campaign stop in Sunnyside, lumping all Republican candidates vying for elected office into the "Goldwater basket."
40 YEARS AGO…(1974)
Betty Salvini of Sunnyside was named chairman of the Yakima County Republican Central Committee.
10 YEARS AGO…(2004)
Seeking an appointment to the Sunnyside City Council after the resignation of Alex de la Cruz were Bruce Epps, Theresa Hancock, Wade Drysdale, Ermenejildo Rodriguez, Paul Garcia, Michael Kantman and Carol Stone.
U.S. Vice President Dick Cheney visited the Tri-Cities to endorse Washington state gubernatorial candidate Dino Rossi.