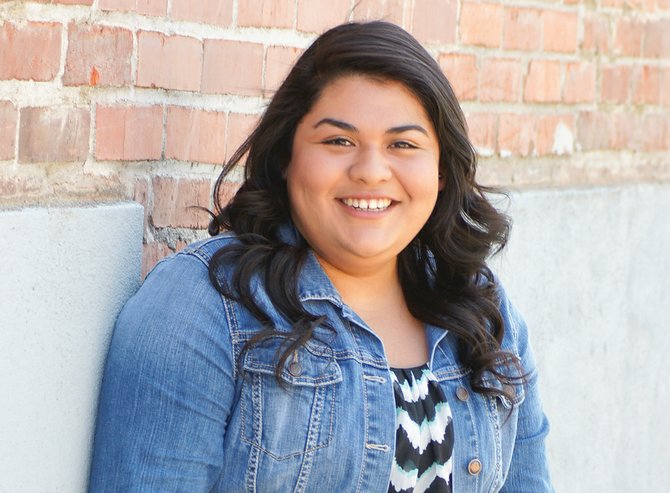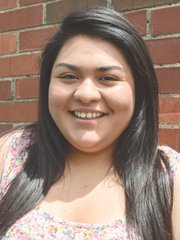 Continuing to serve her community, expanding upon the opportunity to give back to a citizenry that has supported her through most of her life, Sophia Dominguez is seeking to serve as the 2014-15 Miss Sunnyside.
The daughter of Maria and Noriberto Dominguez, she believes it is important to show appreciation and care for others.
Dominguez, who has a younger brother, said through her efforts working with the Loving Sunnyside Initiative and her church, she hopes she is an example of someone who helps those in need.
She said serving as Miss Sunnyside would only broaden her community service efforts.
During the talent segment of the Oct. 5 Miss Sunnyside Pageant, Dominguez plans to perform a folkloric dance to Jesucito en Chihuahua. She said the performance will be in honor of her father, who is from the Chihuahua region in Mexico.
If she is named Miss Sunnyside, she plans to support the local Special Olympics program for her community service project.
Dominguez said she has two cousins with special needs and they have a great impact on her understanding of how important it is to interact with others.
She said she would like to organize a family game night and dinner event for the residents of the community, with special recognition afforded those involved in the Special Olympics program.
"No one really knows how much those with special needs go through in life…the event would give the community an opportunity to socialize with these individuals and get to know them," said Dominguez.
She is proud of the community of Sunnyside. She said it is a unique place to live because members of the community work together in support of educational opportunities and quality of life issues.
"Sunnyside had a bad reputation because of gangs and a low graduation rate, but the community has worked together to change that," said Dominguez.
She said life is different in Sunnyside because of the community's willingness to change its image and to make living in Sunnyside better.
"It took determination," said Dominguez.
She said that has been inspiring and she hopes to inspire others in the same way.
Dominguez and the 12 other candidates seeking the Miss Sunnyside crown will be competing at the Sunnyside High School auditorium at 1:30 p.m. on Sunday, Oct. 5.