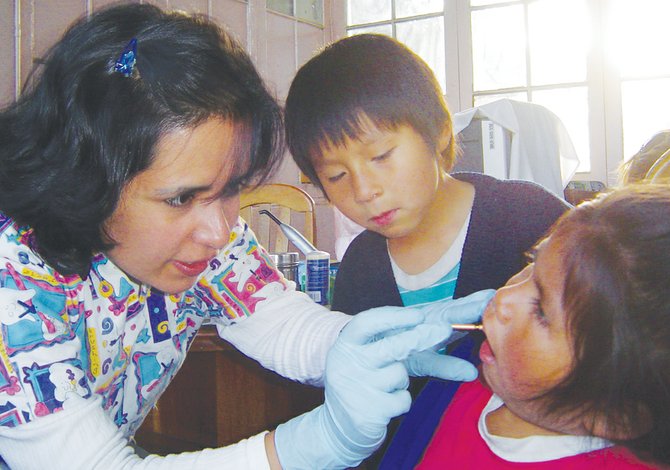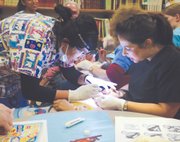 When Dr. Ruth Wise planned a visit to her home country of Bolivia, she expressed a desire to help children in La Paz – to Dr. Gregory Norell, the dentist who hired her when she moved to Sunnyside more than a decade ago.
"Without hesitation, he told me to take any supplies I needed," she said. "I took fluoride, gloves and tools. I was able to help about 600 kids while I was there."
Wise said she always returns to Sunnyside, despite having lived in various places around the world. She said thanks to the generosity of Norell at Spavinaw Dental, she has been able to make a difference in some places she's lived.
"I feel that it's time for our community to know that their neighbors serve others without seeking the praise of the world," she said of Norell.
When Wise first arrived in Sunnyside, she said she spoke no English. Newly married to Abraham Wise, she looked for work as a dentist, her career in Bolivia. Norell hired her as an assistant and helped her learn English and study to earn her dentistry license in the United States.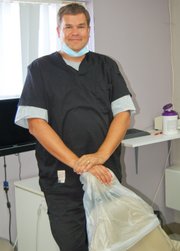 "I would be working and studying my cards between patients," she said.
She was able to pass the test a year later, then needed to go to a university. Norell again helped her with applications and information, and she earned a full-ride scholarship to the University of Minnesota.
She earned her license in 2005 and returned to Sunnyside to help Norell. That's when she first brought up returning to Bolivia and helping children at three orphanages there.
"I called up old friends and they volunteered," she said. "There were only two doctors, including myself. We would set up dates and do check-ups and extractions."
Norell sent along toothbrushes with covers. These were some of the first items some of the children owned for themselves.
"It was a big deal for them," she said. "They got these new toothbrushes. The poverty there is so severe."
Wise helped as many children as she could while she was there, and eventually made two more trips – in 2007 and 2009.
In the meantime, her husband earned his law degree from Harvard and was hired to work in the foreign office of the State Department.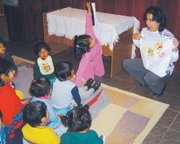 "We packed up everything and moved to Mexico City in 2011," she said.
While there, she continued to make regular visits to Sunnyside. Her family and in-laws are here and she also took time to fill-in for Norell when he went on vacations.
While in Mexico City she started to work with children at Fundacion Hogar Dulce Hogar (Home Sweet Home Foundation).
"These are children who may be orphans, maybe not, but they cannot be adopted," she said. "They are rescued from situations such as trafficking or they have been abandoned."
Wise was performing dental "triage" to determine which children needed the most help. She was supposed to conduct check-ups, then report cases that needed emergency care to the director. But, she was overwhelmed.
"Most of the children needed emergency care," she said. "It had to have hurt them just to eat."
She wanted to do her job and help the children, but she needed a dentist's office to work in. She spent a year looking for a place to rent part-time so she could help the children.
"No one would return my calls," she said.
She was about to give up when her husband met a British man married to a Mexican dentist. The woman handed over the keys to Wise and refused to take rent payments.
"We only had four hours a day, but we helped as many as possible," she said.
She again received supplies from Norell and from members of the LDS Church both in Mexico City and in the Sunnyside area, making the effort possible.
"I could not have done it without the help," she said.
Next Tuesday, Wise and her husband will be heading to an assignment at the foreign office in China. Wise already plans to continue her dental work, this time in Guilin, south of Beijing.
"I will do what I can there, too," she said. "Whenever I can I will use my skills to help."