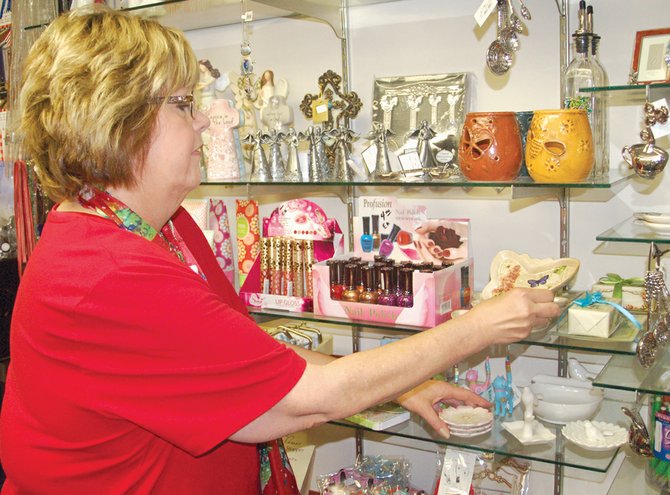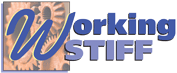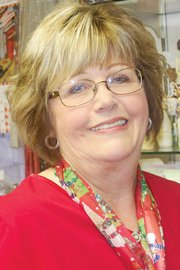 To say that Charlene Maling likes to shop is like saying the sky is blue.
"I'm a dedicated and committed shopaholic," she cheerfully admits.
Which is exactly why she loves her new job as the Sunnyside Community Hospital gift shop manager.
Maling, whose hospital job is to double check hospital charges for billing purposes as a charge capture specialist, has been the buyer for the tiny in-hospital gift shop for several years. Since May, however, she has taken on the added duties of being the shop's manager and supervisor of the shop's volunteer staff.
Recently, she held what she hopes will become an annual event at the gift shop – "Christmas in July"- a shopping experience to allow hospital staff, outsiders and hospital visitors an opportunity to see what the shop has to offer.
"We did really well and we only held the event for one day," she said.
Maling said she had set a goal of earning at least $1,000 from her Christmas in July sale, "…and we more than doubled that goal," she said.
The gift shop is a fund- raising project of the Sunnyside Community Hospital Auxiliary and adds several thousand dollars a year to the auxiliary's coffers. The money from the auxiliary's fundraising efforts are poured back into the hospital for needed equipment and for medical scholarships, Maling explained.
Maling's favorite part of working with the auxiliary is organizing sales events such as her annual scrubs and shoe sales for the hospital's medical staff. "We invite local merchants, such as Taylor'd Footwear to sell to staff," she explained. She added that her sales are very popular with the staff.
She is also very active with the auxiliary's Festival of Trees special event each November. But being the manager of the gift shop is her new obsession.
"I believe in the work we're doing here, and buying and selling is right up my alley," she said.