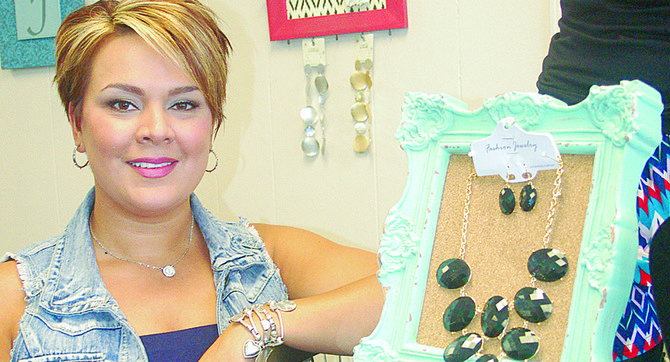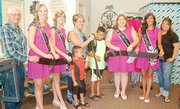 A desire to offer Sunnyside women a different type of shopping experience has led Jessie Saldana to open her own dress boutique in downtown Sunnyside.
She said her own love of shopping for different clothing trends and styles gave her the inspiration to share that need to look stylish with local shoppers.

"I opened this shop to give women a place where they can shop locally for affordable, fashionable clothing," she said.

The young businesswoman opened Jessie's Boutique on July 12, at 422 South Seventh St.
This past Friday, Saldana celebrated with a grand opening and a ribbon cutting ceremony, sponsored by the Sunnyside Chamber of Commerce.
"I want to provide Sunnyside women with clothing options that they won't see on everyone in town," she explained.
She said she plans to offer clothing suitable for professional wear and weekend casual wear.
The shop specializes in fashionable separates for women sizes 2 to 3x. Jessie's Boutique also carries Rock Revival jeans, along with accessories and jewelry to complement shoppers' choices. Saldana said she is just beginning to get in a few fall separates, including cardigans and sweaters.
"I hope Sunnyside women will come check us out," said Saldana.
The shop is open Tuesday through Saturday from 10 a.m. to 5:30 p.m.