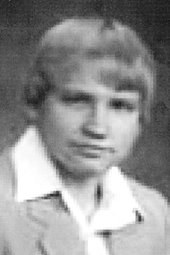 Ryan Craig, 50, of Everett passed away on Thursday, July 24, 2014, surrounded by family and friends.
Ryan was born Jan. 10, 1964 in Vancouver to Gerald and Linda Craig.
Ryan moved to Selah at the age of five, then to Sunnyside in 1978.
Ryan graduated in 1982 from Sunnyside High School. While attending school at Phoenix Institute of Technology, Ryan married the love of his life Konni (Hicks) Craig on Dec. 17, 1983.
After working for several years in Arizona, Ryan and Konni moved back to Washington to be closer to family. While living in Everett, he was attending Allen Creek Community Church in Marysville.
Ryan's greatest joy was the time he spent with his grandchildren. He also enjoyed the time he spent playing on the church softball team and finding geochaches.
Ryan is survived by his wife of 30 years, Konni; his father and mother, Gerald and Linda Craig; his daughter, Jennifer (Greg) Lincoln; his grandchildren, Reagan, Kennedy and Wilson Lincoln; his sister, Pamela Craig (fiancé Timothy Bowen); grandmother, Lillian; father-in-law, Kenneth Hicks; brother-in-law, Shane Hicks; sister-in-law, Tanya Jones Hicks; and numerous aunts, uncles and cousins.
He was preceded in death by his paternal grandparents and his maternal grandfather.
A celebration of Ryan's life will be held Saturday, Aug. 30, 2014, at 1 p.m. at Allen Creek Community Church in Marysville.
More like this story