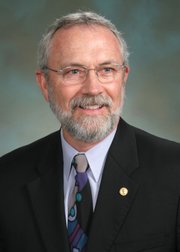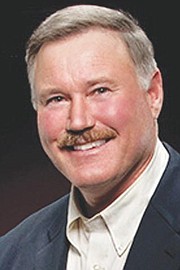 Voters in the Fourth Congressional District were plenty decisive last night in advancing Republicans Clint Didier and Dan Newhouse to the Nov. 4 General Election.
Despite a packed field of 12 candidates on Tuesday's Primary ballot for the seat now held by U.S. Congressman Doc Hastings, the clear winners were Didier, a former NFL tight end and former U.S. Senate candidate, and Newhouse, a former state legislator and state ag director.
Hastings chose not to seek re-election to his House of Representatives seat in Washington D.C.
Didier, a Tri-Cities area farmer, garnered 22,304 votes according to the most recent count. Newhouse, who farms in the Sunnyside area, collected 19,517 votes.
Democrat Estakio Beltran was third with 8,298 votes and Republican Janea Holmquist fourth at 7,720.
Didier was not surprised by the outcome.
"We spent the money, we polled the district twice, so we had an idea what would happen," the Eltopia resident said last night.
Didier says his next move will be to reach out to supporters of Holmquist and Republican Gavin Seim, who garnered 1,462 Primary votes.
His focus looking to November and beyond is to "repeal and replace Obamacare."
Didier added, "Government has no place in our health care. We need to restore the rule of law, the (Obama) administration is running all over it."
He says one of the differences between he and Newhouse is views on House leadership.
"We need new leadership," Didier says of removing current House Speaker John Boehner. "Dan is content with him but I am not. We don't have leadership. We have the purse strings, but we don't use it to reign in this administration."
Newhouse countered, "I'm not going to give any ground on being a conservative Republican," he said. "I was elected three times and served in the state legislature. My record in public service speaks for itself."
Newhouse says his overarching focus between now and November is to communicate his goals.
"My message will continue to be centered around the things vital to central Washington and the nation," he said. "The tremendous debt our country has built up is a real concern to people all over...it's putting us as a country on an unsustainable path...we have to get a handle on our spending and live within our means."
Newhouse says other issues in focus this fall will include water concerns in the Yakima and Columbia basins, as well as progress with the Hanford clean-up. He says immigration and health care are also key issues for constituents here.