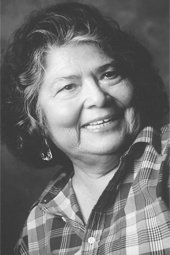 Belia "Billy" Ancira, 86, of Mabton passed away on Tuesday, Aug. 5, 2014, after a long battle with Alzheimers.
Billy was born Jan. 5, 1928 in Hutto, Texas, one of seven children born to Alfonso and Jesusa Chapa.
Billy married Isabel "Joe" Ancira on Dec. 7, 1944 in Taylor, Texas. Billy and Joe began their family in Texas, but moved their growing family to Washington in 1965. Billy and Joe started their journey in Seattle, soon moving to Sunnyside, where they owned and operated a laundrymat business for many years. Later Billy and Joe moved on to purchasing and running a farm in Outlook, and then finally retiring in Mabton.
Billy worked for many years, and retired from Sunnyside General Hospital.
Billy enjoyed music, dancing, cooking and most of all spending time with her children and grandchildren.
Billy has touched many lives and will be deeply missed. She will always be remembered by her beautiful smile, kindness and loving heart.
Billy is survived by her husband, Joe; two daughters, Helen Moreno and Mary (Dave) Schell; five sons, Roy Ancira, Rudy (Susie) Ancira, James Ancira, Henry (Debbie) Ancira and Steve (Amy) Ancira; numerous grandchildren and great-grandchildren; and nieces and nephews.
Billy was preceded in death by her parents; two sisters; three brothers; and a beloved son, Richard Ancira.
Viewing and visitation will be held today, Aug. 8, 2014, from 2 to 8 p.m. at Smith Funeral Home Chapel in Sunnyside, with recitation of the Holy Rosary at 6 p.m. Mass of Christian Burial will be held Saturday, Aug. 9, 2014, at 10 a.m. at St. Joseph Catholic Church in Sunnyside, with burial to follow at Lower Valley Memorial Gardens in Sunnyside.

Those wishing to sign Billy's online memorial book may do so at www.funeralhomesmith.com.
Smith Funeral Homes Ltd. and Crematory in charge of arrangements.
More like this story