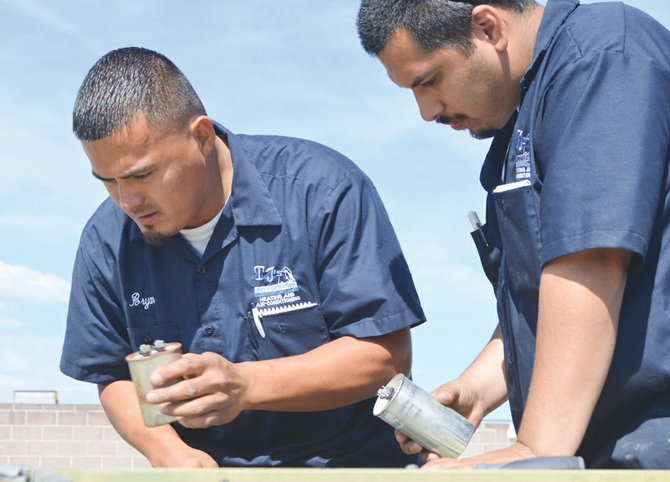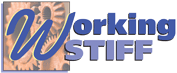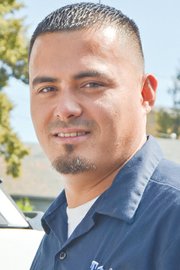 Although he doesn't always get to work in the most desirable of environments, TJ's Refrigeration technician Bryan Redick enjoys what he does.
He has been working for TJ's Refrigeration in Sunnyside for six years, having been hired by the company after completing two years of training at Perry Technical Institute.
The Sunnyside graduate said he didn't have any direction for his life after leaving high school. A friend of his worked as a heating and air conditioning technician.
"He encouraged me to go to school to become a technician," said Redick.
The decision to follow his friend's advice is one Redick is glad he made.
"I enjoy the work because it is challenging…it allows me to work with my hands," he said.
Redick said he and his fellow technicians work on all types of air conditioning and refrigeration appliances.
"We keep older units going until they are on the last leg," he said as he repaired an older air conditioning unit.
Redick said not all companies will work on the older units, but the technicians at TJ's Refrigeration are among those who understand that a new air conditioning and heating unit may be beyond a customer's budget.
"A new unit can be very expensive," he said.
The work is always different, Redick said. He said heating and air conditioning technicians need to have a wide range of knowledge about different products and brands. They must endure extreme heat during the summer months and extreme cold during the winter months.
"We are outside when others are inside," said Redick.
He said, "Hands-on work is rewarding to me…it's always fulfilling to beat the odds and make a unit work."
Working with tools, problem-solving and making sure the customers are comfortable makes him feel a sense of accomplishment.
"Having a trade background can take you anywhere you want to go. A simple test will allow a technician to become an electrician," said Redick.
He said he also gets to meet different people each day. "I get to know the businesses and the community from behind the scenes."
What he said is most rewarding, however, is "…meeting the challenges."