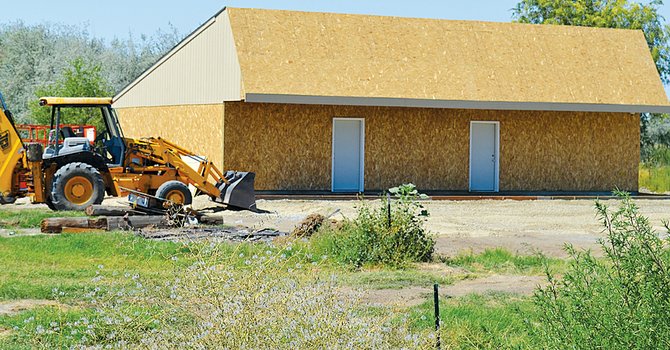 There's faith in a higher power, then there's faith in the government.
Dave and Diane Rand are putting their hopes in the hands of the latter as they attempt to open a marijuana retail shop in Sunnyside.
The city has a moratorium on receiving business license applications for recreational marijuana stores, but that hasn't stopped the Rands.
In June they paid Bruce Ricks $85,000 for a three-acre parcel near the corner of Yakima Valley Highway and Maple Grove Road.
In July they received building permits from city hall to build a 1,472 square-foot commercial building on the property.
Jamey Ayling with the city's planning department said applicants aren't required to identify what kind of business they want to open when applying for building permits.
However, he's aware the Rands likely hope to use the building, valued at $70,552, for a marijuana business.
"There's a very good chance that's what it is for," he said. "It's not a real big secret, he's pretty vocal about that's what he'll use it for."
Diane Rand confirmed those hopes, but declined further comment until the Sunnyside City Council sorts out what it wants to do about the moratorium next Monday, the date it's set to expire.
She says the need to take a wait-and-see approach has impacted Stonie's, a smoke accessory shop her husband opened in Grandview earlier this year.
"We've put that on hold until we know what Sunnyside will do," she said.