RELIGIOUS REFLECTIONS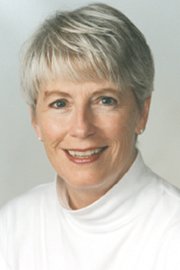 When I lift weights at the club, I always hope I don't get an itch on my face or lint in my eye. I sure don't want to touch my face and risk an infection from whatever cooties are residing on the weights that hundreds of people have handled and sweated on.
As soon as I'm done, I rush into the locker room and scrub my hands with tons of soap and water.
That was one of the first things my daughters taught me when they introduced me to weight lifting during their college years.
That focus on cleanliness took a different turn in the movie "The Aviator." In that case, it was the mother, not the child who started the cleanliness habit.
The movie is about Howard Hughes and his climb to fame and fortune. It also probes his eccentricities - in particular, his battle with obsessive-compulsive disorder.
The words of his mother when he was seven kept running through his mind. A cholera epidemic was close at hand and she had warned him away from the infected sections of town, saying, "You're not safe."
That obsession with cleanliness was at the root of Hughes' eventual descent into madness.
You've seen that disorder in the movies before - the victim uses a handkerchief to open the door so he doesn't come into contact with the germs on the door knob. He brings his own soap into a public restroom and scrubs his hands until they're raw.
We look at that psychosis with pity and puzzlement and can't understand how anyone could be so afraid of contamination.
Yet we are reluctant to get into a conversation with a stranger on the street who's obviously suffering from mental illness or developmental disability. And we shudder to think of getting too close to a filthy homeless person nested on the sidewalk in Seattle or Boise.
We'd rather not be contaminated by whatever creepy, crawly things are inhabiting their bodies.
And all the media focus on publicly transmitted diseases feeds our fears. Better to "stay safe" in our antiseptic, controlled environment.
Contrast that view with this story from Mother Theresa who ministered to the "untouchables" in Calcutta. She tells of walking past an open drain and catching a glimpse of something moving in it. She investigated and found a dying man whom she took back to a home where he could die in love and peace.
"I live like an animal in the streets," the man told her. "Now I will die like an angel."
"How wonderful to see a person die in love," Mother Theresa exclaims, "with the joy of love, the perfect peace of Christ on his face."
Two different ends of the spectrum of involvement with humanity. One totally protected from others and the other totally immersed in others.
Jesus calls on us to minister to the least and lost in our world, just as he did. He touched lepers. He healed the blind and crippled homeless people he encountered. He fed the hungry and cast demons out of crazy people.
In Matthew 25:37-41, Jesus answered the question, "When was it that we saw you hungry and gave you food, sick or in prison and visited you?" He said, "Just as you did it to one of the least of these who are members of my family, you did it to me.
It sounds like being Christ's disciples means we're going to have to get our hands dirty.
Think about how you might roll up your sleeves and carry on Jesus' ministry. It takes risk to do mission.
We aren't safe, as Howard Hughes' mother warned him. But we are saved, and that makes the risk of contamination worth taking.
More like this story