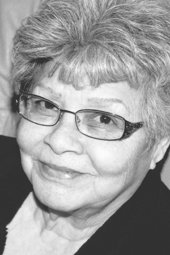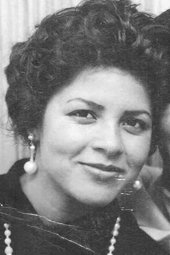 Manuela Roman Rodriguez, 71, passed away on Friday, Aug. 8, 2014, in Gig Harbor.
She was born Jan. 14, 1943 in Tinajuela, Coahila Mexico to Jose Cruz and Petra Castillo Roman. She was the 10th of 17 children.
In 1961 Manuela met her loving husband to be, Vicente, whom she married on June 23, 1962 at the Sunnyside Catholic Church.
Manuela's work experience began as a farmworker and she ended her career at Twin City Foods after 30 years of hard work and dedication.
Their loving relationship and solid friendship forged a love story lasting 52 years. Manuela and Vicente's home has been the venue for countless family gatherings. Family members travel from far and wide for a traditional Thanksgiving holiday or legendary bingo tournament at the Rodriguez's. This morning we bid farewell to "El Nuestro Corazon de la Familia".
Manuela will always be remembered for her generosity as she would open her heart and home to all those in need. When asked about these acts she would comment, "I believed all those in need are God's angels and God is testing us to see if we will help those in need."
She leaves behind and who will forever cherish her and her memory are, the love of her life, her husband of 52 years, Vicente Rodriguez; her children, Rogelio (Claudia) Rodriguez, and their five children, and their grandchildren of five; George Luis Rodriguez and his three children, along with one grandchild; Veronica Rodriguez and her fiancé, Troy, and her two children along with one grandchild; and Vicente (Joy) Rodriguez, and their seven children, and six grandchildren. Manuela will also be remembered by a number of sisters, brothers, nieces, nephews and large community of friends.
Viewing and visitation will be Thursday, Aug.14, 2014, from noon to 8 p.m., with recitation of the Holy Rosary at 6 p.m. at Smith Funeral Home Chapel in Sunnyside. Mass of Christian Burial will be held Friday, Aug. 15, 2014, at 10 a.m. at St. Joseph Catholic Church in Sunnyside, with burial to follow at Grandview Cemetery.
Those wishing to sign Manuela's online memorial book may do so at www.funeralhomesmith.com.
Smith Funeral Home Ltd and Crematory is in charge of arrangements.
More like this story