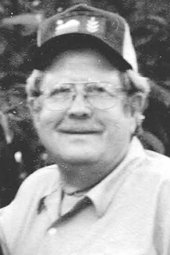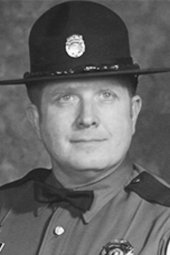 Wesley "Wes" William Underwood, 79 years young, of Grandview, son of Samuel and Ruby (Todd) Underwood, and father of Kevin, Kathy and Brad died Thursday, Aug. 7, 2014, at Yakima Regional Medical Center.
He was born Nov. 18, 1934, in Yakima, the third of four brothers.
He was a lifelong member of the Methodist Church. In his younger years, the family lived in Milton-Freewater, Ore., returning to Yakima in 1948.
He graduated from Yakima High School in 1953. While in school, he worked picking up milk and cream from local families for the Yakima Creamery. Shortly after graduation Wes joined the U.S. Army, and served his country near the DMZ in South Korea. After his honorable discharge, he returned to the Yakima Valley and graduated from the Washington State Patrol Academy on Nov. 5, 1957, beginning his journey to become the "living legend," in his own words.
His first assignment sent him to the Okanogan area, where he met and married Gerry Wright, and they had three children. He later transferred to Enumclaw and then Kennewick.
In 1973 Wes moved to Grandview to work in the Sunnyside Detachment of the WSP. He also joined the Grandview Fire Department as a volunteer, retiring in 1995 after 22 years. He met his soul mate, Susan Hilde, in the Toppenish Memorial Hospital Emergency Room, while investigating an accident in 1973. Married in September of 1975, they would have celebrated their 39th anniversary this year.
In 1974 Wes rejoined the military, serving in the Army National Guard.
In 1977 he began his farming career with his parents and wife, raising cherries, prunes and chickens.
In January of 1985, after 25 years, Wes retired from the WSP. He became a field man for H&S Fruit, then Stadelman's Fruit Company and later at Valicopters.
He transferred from the Army National Guard to the Washington Air National Guard, joining the 241st Civil Engineering Squadron, retiring in 1992.
From 1988 to 1991 he also served on the city council of Grandview. From 2005 to 2007 he worked on the security team at the Umatilla Chemical Depot while the stored munitions were being destroyed. Over the span of his many careers, he made numerous treasured friendships that have continued on for his entire life. He enjoyed people and made friends easily.
During all of this time, he watched his children grow, marry and have kids of their own. One of his most memorable trips was taking his entire family, screaming grandchildren and all, to Disneyland in California, where everyone enjoyed themselves. Many other trips were enjoyed by Wes and Sue, often in the fall, so they could enjoy the changing colors. Trips often included good friends, which added to the fun. He enjoyed train travel, and was planning a trip to the Northeast, to visit his nation's capital and to take in a Broadway show in New York.
After retirement, Wes continued to attempt to beat the elements in his cherry orchard on a yearly basis, and occasionally won. He provided a home for many canine companions over his lifetime, as they are truly man's best friend.
Wes was a dedicated Seahawk 12th Man from the day the team franchise started, and had a distinctive whistle and yell he used to encourage his team, whether he was at home or at the stadium. He used his computer to communicate with friends. He loved to play Scrabble and delighted in beating the computer. He would search the Internet for music he loved and listen to it for hours, encouraging others to enjoy it with him. He talked frequently with his brother, Phil, and with many friends and family members both by phone and email. He loved trees, and saw many of his trees planted around the city and county, watching them grow over the years.
Wes leaves behind his wife of 38 years, Sue; his daughter, Kathy (James) Hilton of Yakima, and grandson, Travis Hilton; his son, Brad (Barb), and grandchildren, Matthew and Carrie Sears, Nicolas (Carina) Sears, and Samantha Underwood; daughter-in-law, Susan Underwood and grandchildren, Tim Schrank and BriAnn (Joey) Underwood; Wes also leaves behind three great-grandchildren, Braden, Andrew and Jazzlynn.
Wes was preceded in death by his parents, Samuel and Ruby; his brothers, David and Richard; his son, Kevin; and his grandson, Christopher.
Viewing and visitation will be held Thursday, Aug. 14, 2014, from noon to 8 p.m. at Smith Funeral Home Chapel in Sunnyside. A funeral service will be held Friday, Aug. 15, 2014, at noon at Smith Funeral Home Chapel in Sunnyside, with military honors conducted by the Lower Valley Honor Guard, with burial to follow at West Hills Memorial Park in Yakima.
In lieu of flowers, donations may be made to the Yakima Humane Society or the Union Gospel Mission.
Wes's family would like to thank the staff and doctors who cared for Wes with skill and compassion at both Yakima Regional Medical Center and Sunnyside Community Hospital during his recent hospitalizations. Thank you also to Dr. Swofford for his long-time care and concern, and to the Mt. Adams Dialysis Center.
Those wishing to sign Wes's online memorial book may do so at www.funeralhomesmith.com.
Smith Funeral Homes Ltd. and Crematory in Sunnyside is in charge of arrangements.
More like this story