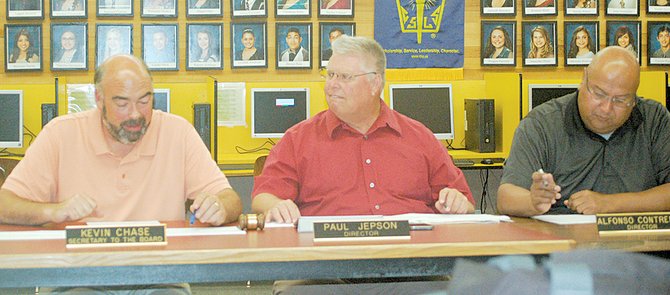 GRANDVIEW – Substitute teachers working in Grandview School District classrooms will receive a pay raise this year, thanks to action taken by the Grandview School Board Monday night.
Emergency teachers working in the Grandview School District will now receive $126 a day, which is in line with what other school districts in the area are paying for substitute fill-ins, according to Kevin Chase, Grandview Schools Superintendent.
"We haven't raised our rate of pay for our subs in 10 years," Chase told the school board.
He said the substitute rate in Grandview has remained at $115 a day, while neighboring districts are paying their emergency teaching staff between $120 and $126. Chase said substitute teachers in Prosser only receive $113 a day.
"We've been challenged with a shortage of substitutes in our district over the past few years," he said, adding the increases in daily compensation should help make working in the Grandview School District more attractive.
The rate increases goes into effect this coming school year.