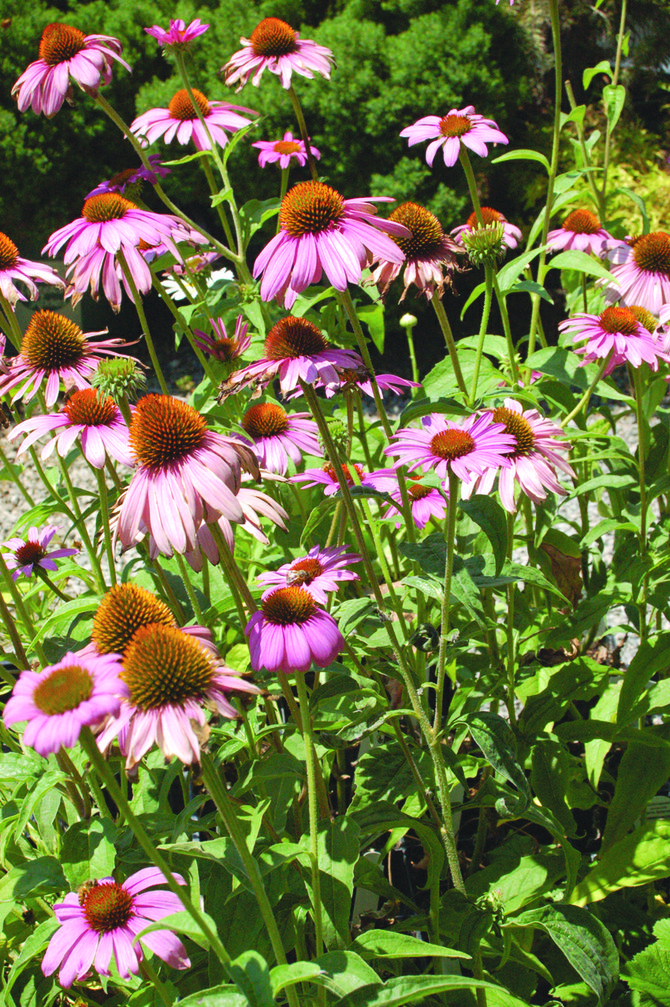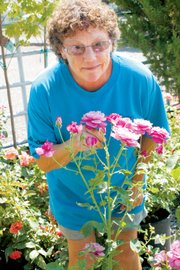 PROSSER – The dog days of summer make it just too hot to go outside and care for the garden and lawn. Nonetheless, there are still yard chores to be done, something with which local nursery owner Sandy Freepons is all too familiar.
The owner of Prosser's Sandy's Bloom Central, Freepons says the biggest task at this time of year is making sure gardens and lawns received adequate water.
"Well, watering is the biggest part of the summer yard tasks, except maybe for the pulling of the occasional weed," she added.
Sharing her tips for successful summer gardening, Freepons said she likes to deep water the plants at her nursery at least twice a day. She prefers early morning and early evening, a habit she encourages other gardeners to adopt.
"Keep the soil moist. But don't use too much water in the evening or you will run the risk of having wet foliage, which can lead to plant damage like powdery mildew, for example," she explained.
Gardeners who do discover powdery mildew on their roses or peonies should apply a fungicide.
Gardeners might be seeing more of the powdery mildew this season, "…because we had such weird weather this past spring," she said.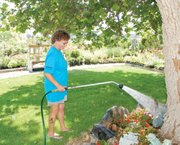 "If you spot it on your plants begin using the fungicide right away, following the package directions," she said.
There are other tasks gardeners can accomplish early in the morning to keep the yard looking groomed and healthy.
Freepons suggests regularly deadheading of the spent blooms in order to encourage new growth.
"Get into the habit of pinching back blooms and unruly plant growth to help your potted plants in the shape you want," she said.
She also recommends adding a little fertilizer every month throughout the growing season to keep flowering baskets and pots looking their best.
Freepons also cautions gardeners to be careful not to get the fertilizer on the plant leaves or the foliage might burn. She said slow release type fertilizer works best.
The heat of summer is definitely not the time of year to try to plant new items in the garden, Freepons cautioned.
Transplanting new plants into the landscape will be just too stressful on them, she said.
Save adding new plants into the garden until mid-September or early October, when the daytime temperatures are a little cooler, Freepons recommends.
The fall is the perfect time to plant bulbs for spring flowering. Even there Freepons has a few smart gardening tips to share.
"If you are struggling with disappearing tulip bulbs in the garden, plant daffodils along with the tulips this fall," she suggested.
"The daffodil bulbs are poisonous to most animals, including yard rodents like squirrels, who love tulip bulbs," she said.
Freepons, who has operated her Prosser garden and landscaping businesses for the past 18 years, is available for consultation on landscaping issues, as well as helping gardeners create special event gardens.
"I've even helped to create a number of wedding garden landscapes.
"Those take a lot of advance planning, but are beautiful in the end," she explained.