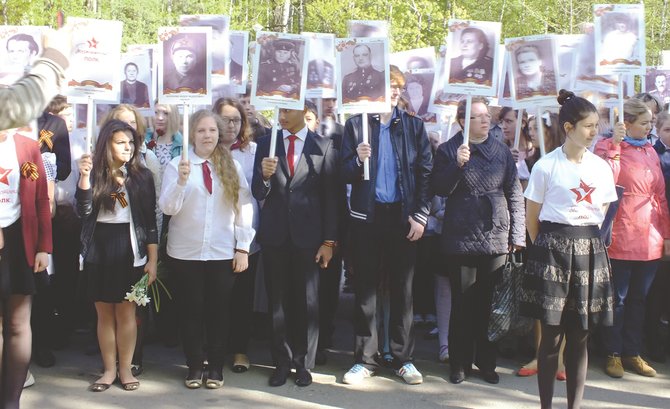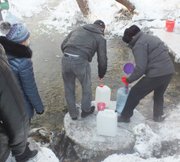 After spending one winter in Russia, Sunnyside's Hannah Vlieger is on her way back to the country known for its sub-zero temperatures, and borscht.
Set to leave Sunnyside in the next couple of days, the young teacher is hoping she has packed enough warm clothing for her journey to Moscow, where she will spend the year teaching English as a second language to kindergarten students.
"I'll actually be preparing my students to learn English," she explained.
She is working at the Atlantic International School, which Vlieger said is a school for the children of businessmen and diplomats.
This will be Vlieger's second trip to Russia. Last year she worked as a teacher in Obninsk, which is a two-hour train ride from Moscow.
While she is looking forward to being in a more cosmopolitan city, she is worried that recent Russian sanctions on American and European food, and other products, might be an issue for her.
"I hope not, but at least I won't be anywhere near the civil unrest that has occurred in the Ukraine," Vlieger said.
"I don't have any worries about my safety," she said.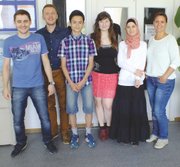 What she is looking forward to doing is touring Russia's historical sites, museums, cafes and other cultural activities for which Moscow is famous.
"Everything revolves around Moscow," she said. "It is expensive to live there, but it is the place to be," she explained.
She said during her first year in Russia she felt as though it was hard to make friends. But she is hoping that this year building friendships will be a little easier. The people are reserved, but kind, she explained.
"They have a strong sense of duty," Vlieger said, adding in her favor is the fact that anything to do with Americans is very trendy and cool in Russia.
European travel is not a new adventure for the well-traveled Vlieger.

The daughter of Don and Karen Vlieger, she was a Rotary exchange student while in high school, she has spent time in Austria and Holland, plus she has studied German and Dutch.
"I'm looking forward to improving my Russian language skills this year," she said.