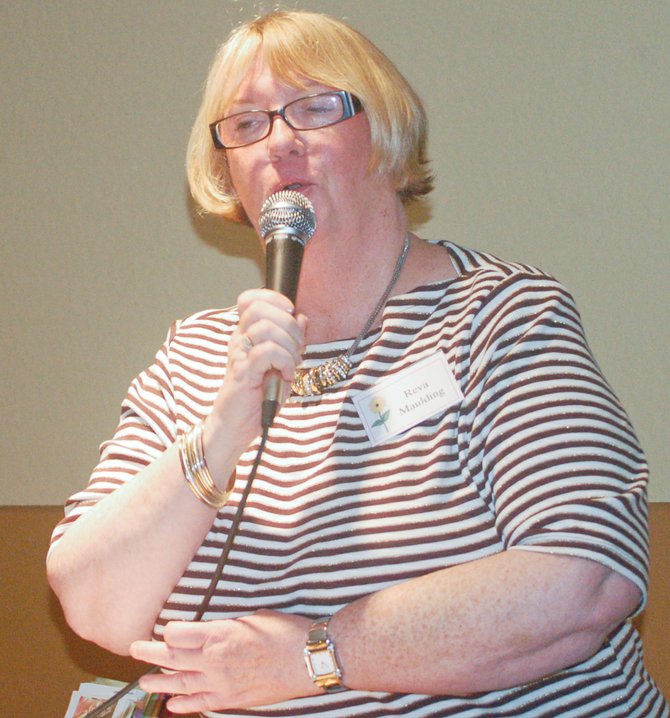 PROSSER – Sometimes change is as simple as sitting in a different pew at church. But sometimes, change can be as life altering as the end of a 43-year marriage.
For Marysville resident Reva Maulding, it was her divorce that created most her recent life change.
However, rather than be bitter about the end of the marriage that produced two sons and several grandchildren, Maulding has chosen to rely on her faith in God to carry her over the bumpier aspects of her life.
Speaking at last Tuesday's Lower Valley Christian Women's Connection meeting in Prosser, Maulding's testimony reveals her reliance on God.
It was her early connection to God that helped her to realize that "…He is always with me," she said.
Originally from Canada, Maulding said her family moved to the United States when she was a child. "When I was 10 I became a citizen of the United States because my parents wanted us all to become citizens," she said.
Her childhood was not idyllic, but rather one of constant change. "We changed addresses three times as I was growing up and each time it was more difficult to adjust," she said.
She also battled with a sense of not being loved. She admits she came from a large family, but "…I don't remember anyone ever saying the words 'I love you' to me," she said.
Maulding said that the lack of verbal affection caused her to wonder if she was worth anything.
"My older sister received a lot of praise for her school work and awards. I was happy for her, but each award she received made me feel worse," she admitted.
Maulding admits as a young woman she thought that heaven was only for ministers and those who worked in the church.
"It never occurred to me that God would accept me just as I am," she said.
"But once it was explained to me I realized that God's love cancels out my sin. Because of Jesus, I have been provided a way to get to heaven as a child of God," she said.
"God has helped me through the good and bad times of my life," she said.
Through every difficult step of her life, Maulding now believes that God was working to get her to where she needed to be.
"I've discovered that God loves me completely. Knowing that helps me to replace all my old doubts and fears with the truth about who God is," she said.
Today, the retired beautician and fulltime homemaker is at peace with the major changes her life has seen in recent years.
"I now realize that God moved me from one place to another to help me learn to trust Him," Maulding explained.
"He has chosen the place where He wants me to be," she added.