RELIGIOUS REFLECTIONS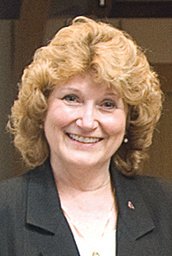 Based on John 14:15-21
Not so long ago I was browsing in a gift shop featuring lots of "touristy" merchandise.
You know the kind of place. The merchandise is mostly cheap stuff imported from some far-away place - lots of t-shirts and coffee mugs featuring the name of the town or the particular attraction of the area.
Most of it is forgettable, but I came across one t-shirt that said "Lord, Make me the kind of person my DOG thinks I am."

That got my attention. Just what kind of person does my dog think I am?
Since my dog is a rather spoiled creature, I would guess that my dog thinks I'm wonderful. I suspect that most dogs in our culture are totally devoted to their masters no matter how they are treated. Dogs have an incredible capacity for love and obedience.
Perhaps there is a lesson here for us. As we seek to be good disciples of Jesus Christ, we would do well to take a few tips from man's best friend.
Please don't think I'm being sacrilegious - I do not want to minimize the Bible and/or our faith. But, there are times when less theology and more fun is a good thing.
So, with all due respect to those who are experts in Biblical interpretation and theology, I would like to suggest that the passage from John 14:15-21 links two themes that suggest that our communities and churches would be stronger if they were full of "Dog Christians" - people who are unwaveringly committed to Jesus Christ and who allow the Holy Spirit to work through them to bring comfort and joy to others.
In other words, the things that Jesus taught us can be reinforced not only by studying Scripture, through prayer and meditation, but by close observance and imitation of our family pet(s).

Jesus says, "If you love me, you will keep my commandments" (14:15). This is the mark of a godly disciple. If you love me you will keep my commandments.
Jesus also says, "I will ask the Father, and he will give you another Advocate, to be with you forever" (14:16). So, the godly disciple is not left alone to try to keep Jesus' commandments. The Holy Spirit, the Advocate, is with us.

Now, ask yourselves: If we were to have the kind of ministry in our churches, homes, schools and communities that our loyal pets exemplify, what would or could that look like? What would faithful obedience to the will of God, following the commandment to love, and a willingness to "come" to the side of others as their Advocate mean in the lives of those around us?

To answer that question, let's take a look at the fundamental nature of dogs, or "doggieness." Here are some truths that I've learned from my dog that I believe are of help in my quest to be a better Christian.
1) Greet loved ones with a wagging tail. Nothing is more important than feeling loved.
I would bet that there is no creature on this earth that does this better than a dog. The wagging tail affirms that this is where we belong, this is our home. This is where we are safe and loved.
OK, let's not take this literally to mean that we should greet one another by wagging our tails, but we certainly can benefit from finding ways to make our homes and communities feel as friendly and warm as if a warm and loveable dog were there to greet us.
Which commandment did Jesus emphasize most? In John 13:34 he said, "A new commandment I give to you, that you love one another; even as I have loved you." He followed this one up by telling the disciples, "If you love me, you will keep my commandments (John 14:15). Let's greet one another in ways that show our love for each other.
2) Eat with gusto and enthusiasm.
You know how dogs eat: jumping all around with excitement the minute they see you pick up the food dish; eating with enthusiasm - slobber flying everywhere, licking the dish to get the very last bite of food - almost licking up the smell.
Dogs know that eating is a celebration of life. It's something that we should know, too. Breaking bread together is holy. To nourish the body is not a chore, but a sacrament.
When we share a meal with each other, we open up the possibility of breaking down barriers and forging friendships. This was one of the goals of the recent National Night Out block parties.

We all know about those folks who dislike Jesus. They criticized him by pointing out how he ate with all kinds of people - people they judged to be sinners.
But, Jesus gave us the example of enjoying life to the fullest and part of this was the sharing of meals with one another. To be good disciples of Jesus Christ, we are called to enjoy all the flavors and spices of creation. We are called to share them with each other.
3) On hot days, drink lots of water and lie under a shady tree. In other words, take time to relax.
We are not made like the "Energizer Bunny." We are human beings and we need to take time for ourselves. We need to relax and recharge.
We can be much better companions to others if we take care to keep our own spirits energized by taking time to relax. Scripture tells us Jesus frequently took time away to go into the hills and commune with God. Jesus set the example for us.
Sometimes our dogs do better at following his example than we do. Take time to rest and relax.
4) Run, romp and play daily. Dogs are really good at play.
They don't get uptight about what they look like when they play. They don't care about the fine points in a game of golf or tennis. They just want to have fun with their human companions.

We can benefit from this example. Physical exercise is as important to the soul as it is for the body. No disciple of Christ can be faithful and effective if his or her body is run down and their health is unnecessarily poor.
When we learn how to play and stretch and get in some exercise each day, we'll feel better from the inside out and play is even better when it is shared with others. Feeling good makes it easier to handle the challenges life gives us.
5) Be loyal. Loyalty is a good thing and if your dog is nothing else, he is loyal to a fault.
Loyalty has fallen out of favor these days. It seems that the lesson of the past decade has been every one for his or herself.
But, loyalty is a critical element of discipleship. Loyalty speaks to our relationships with others, our respect and value for our spouses, our children, our vocations, our community and our friends.
Jesus aligned himself with the poor and downtrodden. He did not see the sick as people who were being punished for their sins. He cared about them and healed them. He taught the people about a loving God because he had compassion for them.
When the chips were down, he did not deny that he was one of them. He didn't pretend that he didn't know them. He challenged the Pharisees and Sadducees to remember the teachings from Scripture about caring for the orphans and the widows. A good Christian is loyal to Jesus and to Jesus' people.
6) When you are happy, dance around and wag your tail.
Thankfulness and celebration are powerful dynamics for successful and healthy living. Gratitude is a gift we give ourselves that enables us to affirm the essential goodness of life.
Even when adversity strikes, gratitude helps us maintain our perspective and carries us through the low moments.
So, when good things happen, dance around and be happy. And, when bad things happen, try to find even one thing that you can praise God for and rejoice about it.

7) If someone is having a bad day, be silent, sit close by and nuzzle gently.

We all have bad days. That's why we need encouragement and affirmation. When we are depressed it only takes a quiet word, a gentle touch, just having a friend near and we will feel better.
It may not solve the problem or change the situation, but knowing that there is someone who cares is a powerful antidote for those bad times.
A dog seems to just have the instinct to know when to dance and jump around and when to sit quietly beside you and when to gently nuzzle.
Words are not always needed or even helpful. Quiet presence is sometimes the most powerful way of showing our love. It is also a way that allows the Holy Spirit to work through us.
In the three years the disciples traveled with Jesus, they learned a lot. They had some incredible experiences. They learned about love, about faith, about affirmation, about friendship, about ministry, about eating together, about acceptance and patience and humility.
Now, as Jesus prepares to leave them, he reminds them of what is truly important. He places value on love and obedience and how the two are connected. "If you love me, you will keep my commandments."
Then he reminds them of the central role the Holy Spirit will play in their lives after he is physically gone from their presence. The Holy Spirit is here to be our comfort and our Advocate. We are not alone because God is always with us through the Holy Spirit.
Now, I'm not saying that we should respond to God as if we were dogs responding to a master. Rather, God put dogs here on earth to remind us of some very important things about how to treat one another. And, on one level, dogs seem to do better at displaying compassion than we do. They can be much more Christ-like.

Think about it. Dogs are consistently more humble, more loving, more grateful, more joyful, more kindhearted and so on. So, the challenge for us is to watch our dogs or remember dogs you have known. Observe their behaviors and try to emulate the best of them.
I hope seeing how good your dog is at treating you will compel you to vow - if not bow wow – "I will never let my dog be a better Christian than I am."
With the help of God's Holy Spirit and other faithful companions along our way, we can become the people that our dogs think we are.
Amen. And, "woof, woof."
‑ Rev. Pat Beeman is pastor of the Sunnyside United Methodist Church.