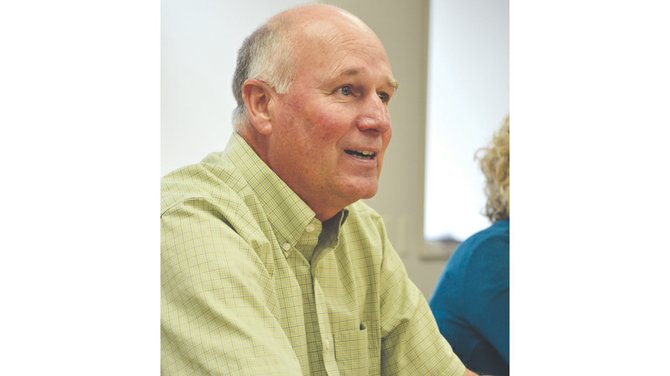 Members of the Sunnyside United coalition are considering an idea that would give a whole new meaning to the phrase "take home test."
During the coalition's meeting Thursday morning, they broached the idea of distributing free drug tests to parents so they can administer them on their children at home.
One of the coalition members, Curtis Campbell of the Sunnyside School District, suggested a trial run with a table of free drug tests for parents to take home.
Another coalition member, Sandra Linde of Sunnyside Community Hospital, liked the idea, but added parents should receive some training in administering and responding to their children's drug test results.
Steve Magellan, a private consultant who works with several drug-free coalitions like Sunnyside United, expressed cautious support.
"This is a great idea," said Magellan, who noted it was the first time he had ever heard of the concept. "I encourage you to go forward."
Magellan cautioned Sunnyside United to first consult with an attorney. "It doesn't come without risks or liabilities. Be careful when you represent something as a trial."
One concept under consideration is to make the drug tests available, but require parents to receive one-on-one guidance and provide a packet of information about testing and how to respond if a child tests positive for drugs.
Steve Carpenter chairs Sunnyside United, and he says at-home drug tests would encourage youths to steer clear of drugs and prepare them for the future.
"It would show them the real world reality of being clean in the work force," said Carpenter of Yakima Chief-Hopunion. "There are people who leave home and can't support themselves because they're not clean."
Sunnyside United members agreed to continue discussion on the take-home drug tests at their next meeting set for Thursday, Sept. 18, from 10 to 11:30 a.m. in the Sunnyside School District board room.