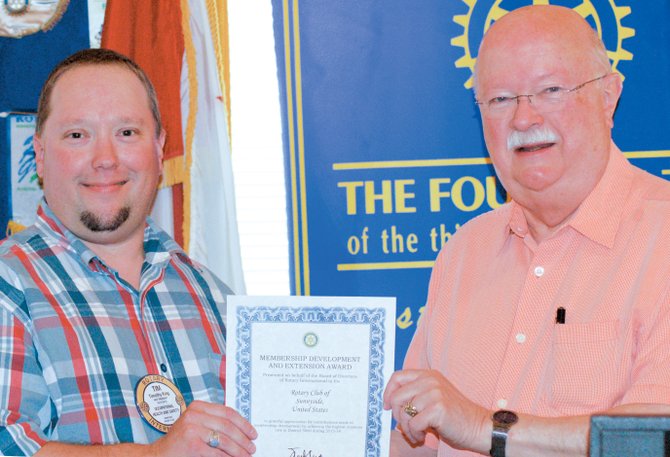 Laser light shows flashing across the sails of the Sydney Opera House to convention meetings in the former Summer Olympics Park in New South Wales were among the highlights of this year's Rotary International convention held in Australia's largest city – Sydney.
More than 18,000 Rotarians from around the world gathered in the city for the four-day conference, said Past District Governor Darrell Blue of Yakima.
Monday's guest speaker at the regular weekly meeting of the Sunnyside Noon Rotary Club, Blue said the convention was one of the best he has attended. He and his wife, Peg, shared slides of the city, saying they had the opportunity to eat kangaroo sliders, which didn't get high marks from Blue, while Mrs. Blue said the Morton Bay bugs were delicious.
The "bugs" are actually little crab, she explained.
In addition to sharing photos of his recent trip to Sydney, Blue presented a national certificate of honor to the Noon Rotary Club. Blue said the certificate recognizes the club's efforts to expand and to retain members during the past year.