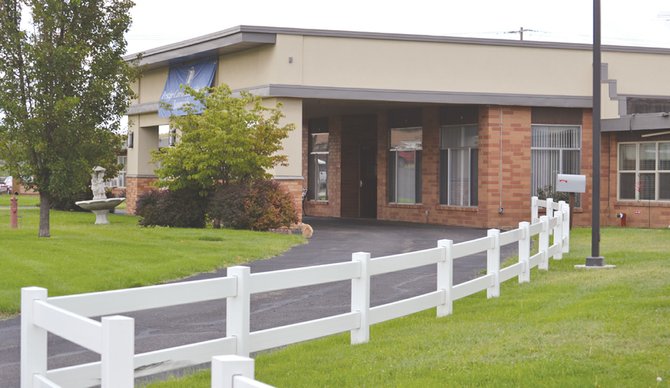 Prestige Care & Rehabilitation of Sunnyside has been recognized by Qualis Health as one of the top performing skilled nursing and rehabilitation centers in Idaho and Washington states.
Last year, 180 nursing centers in Idaho and Washington agreed to participate with Qualis Health in the National Nursing Home Quality Care Collaborative, which seeks to improve quality of care for patients in skilled nursing and rehabilitation centers.
Participation in the collaborative was a voluntary effort to measure the quality of the participant communities.
At the conclusion of the collaborative, Qualis Health reviewed the outcomes and selected 33 centers that exhibited especially impressive results.
Prestige of Sunnyside was highlighted as one of the few centers that secured outstanding care for patients, as determined by a series of measures that were tracked throughout the program.
"We are constantly seeking new ways to improve the patient experience at our centers throughout the western U.S., so when we see an opportunity to work with a great organization like Qualis Health to improve our quality of care, we take advantage of it," said Melanie Matthews, Vice President of Operations for Prestige Care.
Mary Arthur is administrator for Prestige Sunnyside, and she says the national honor stems from a long-held belief that patients and their families come first.
"I think it's our history of realizing patient and family is at the center," Arthur says. "Whoever at the bedside or serving the meal or walking that patient is the servant of the patient."
Besides being singled out by Qualis Health, Prestige Sunnyside has also gained a reputation as a mentor. Arthur notes Prestige Sunnyside was recently asked to conduct a webinar providing instruction on reducing and preventing patient falls.
It's all about putting patients and families at the center of everything.
"We ask the patients; when do you want to get up? What do you want to eat? Our approach is to ask. We listen, don't dictate," Arthur says.
"The philosophy of knowing who our bosses are has driven us to national recognition."