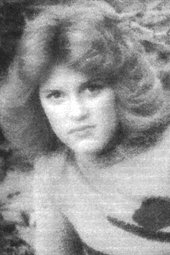 Terry Lynn Chittenden, 50, of Auburn passed away on Thursday, July 10, 2014, in Auburn.
She was born Aug. 19, 1963 in Libby, Mont., the daughter of Billie Rae Beardslee and Richard McCallum.
She attended schools in Oregon and Montana, having graduated from Sunnyside High School with the class of 1981.
She is survived by her husband, Loren Chittenden of Auburn; daughter, Tabitha (Danny) Larson of Auburn; son, Justin (Katlyn) Larson of Auburn; her mother, Billie Rae (Mark) Beardslee of Chewelah; her stepfather, Tom (Trish) Murphy of Great Falls, Mont.; three sisters, Kathi Jo (Paul) Garrison of Colville, Sheila Rae (Bob) Bartz of Yakima and Kristi Ann Murphy of Spokane; one brother, Tracy (Sara) Murphy of Great Falls; and many nieces, nephews and grandbabies.
She was such a loving person with so many friends.
Please remember her in your prayers.
We will miss you Terry, and we hope you finally are at peace.
Yahn and Son Funeral Home in Auburn is in charge of arrangements.
More like this story