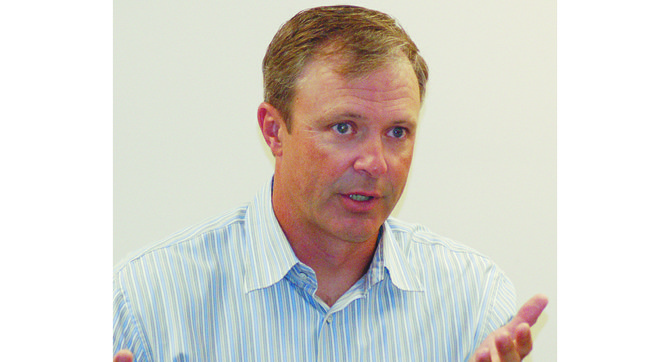 Can stress be a healthy thing? Should one live a life of compassion or as a leader of industry, or should life be more balanced?
Both topics were shared at the Sunnyside Daybreak Rotary Club meeting this past Wednesday morning as guest speaker Jeff Barrom offered a program about TED.com., an internet platform which combines technology education and design.
"Ever since I learned to read, I have been an inquisitive person. I find TED.com to be an amazing piece of social media giving access to all types of information," Barrom said.
"In this day and age, it is impossible for anyone to say 'I didn't know that,' unless they just don't want to know," he said.
TED.com, he explained, is a forum for sharing ideas about business, global issues and science. The website suggests that TED.com's goal is to share ideas worth spreading or at least worth arguing about, something Barrom encourages others to consider.
"At least visit the website," he urged.
The programs, called TED talks, can range in length from five to 30 minutes, depending on the topic, he explained.
The talks are given by experts in a variety of fields. For example, the "stress" talk was presented by Kelly McGonigal, a health psychologist who specializes in research as it relates to achieving personal goals.
Barrom shared her presentation, which spoke to making stress "…your friend."
Barrom also shared a TED talk by David Brooks, noted American conservative political commentator and writer for the New York Times. Brooks' talk concerned living life as a eulogy or as a resume; asking the question how do you want to be remembered?
Barrom said he believes that the social media and websites like TED.com are powerful learning tools and a way to educate oneself about a variety of topics by experts in their fields.