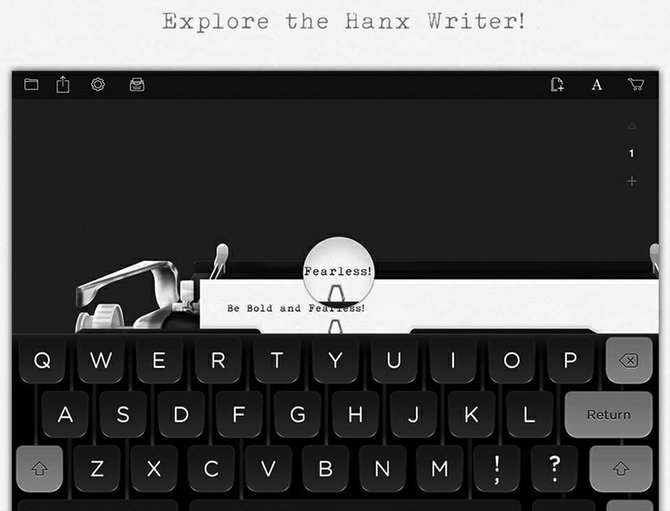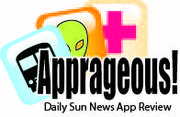 How's this sound?
An app free to download that turns your iPad into a typewriter.
Your tablet screen morphs into a typewriter complete with carriage and paper. You get the comforting, retro tone of thwacking typewriter keys with each letter and number you press on that glass tablet screen.
There's even a spring loaded jump when you press the return button.
For those who really want to geek out, the app lets you turn off the delete function so you have to live with your typos just like we did before Gates and Jobs ruled the world.
Darn it, though, the app bugs you at every turn to buy an upgrade...$4.99 for this souped up typewriter model or $2.99 for a color ribbon to spruce up your "typewriter."
Oh, and try as you might you can't get your typed manifesto...complete with the old typewriter font style...saved into your documents on your iPad.
You'd probably think of this app as a cute toy, a fun distraction or a time trip back to that crush you had in high school typing class.
You likely would not see it as a productive work tool worthy of cash investment, as touted by the app creator.
But what if I told you the app is called Hanx Writer?
What if I told you the app is named for its creator, Tom Hanks?
Yeah, that Tom Hanks.
The man who gave us Gump and befriended a volleyball personally welcomes you when you first open Hanx Writer.
He talks about his four-decade love of typewriters and collection of same.
See? It's tough not to fully embrace Hanx the app and even its nefarious sales pitches when Hanks the good guy icon is behind it.
Alas, there is no crying in app reviews.
So with that, my suggestion is swipe over to the app store and give Hanx a spin.
Crack a smile over the typewriter clickety-clack.
Just don't crack open your wallet and hand over your hard-earned green to The Green Mile star.