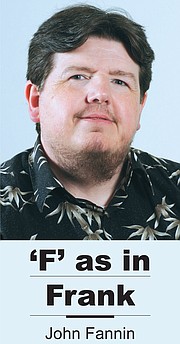 During the 2011 race for Sunnyside City Council the Sunnyside Police Guild for the first time decided to formally and publicly endorse a political candidate. They threw their support to Jason Raines, who was successful in his bid for city council.
We're now one year away from the 2015 contest for city council, and it's time the Sunnyside Police Guild just as loudly and just as formally drop its support of Raines.
The last straw for the union should be Raines' recent review on Amazon for an air rifle. In the process of correcting what he viewed as an incorrect MSNBC report, Raines ended up making light of a man killed in an officer-involved shooting.
Of course, had guild members bothered to read Raines' racist joke on his blog more than a year before the 2011 election they would have – or at least should have – thought twice before even endorsing him in the first place.
Raines' recent unfortunate take on the officer-involved-shooting fatality should prompt officers to drop him once-and-for-all.
Sunnyside is no stranger to officer-involved shootings in recent years. There were two in 2013 alone, with one fatality.
Fortunately, our officers have been proven in the clear each time.
Now is an opportunity for guild members to take a stand and step away from Raines – and his officer-involved shooting taint – before the next city council election cycle.
And when that cycle arrives, the guild would be better off to not endorse anyone for city council.
Sunnyside officers, please make Raines the first and last candidate you put before the badge.