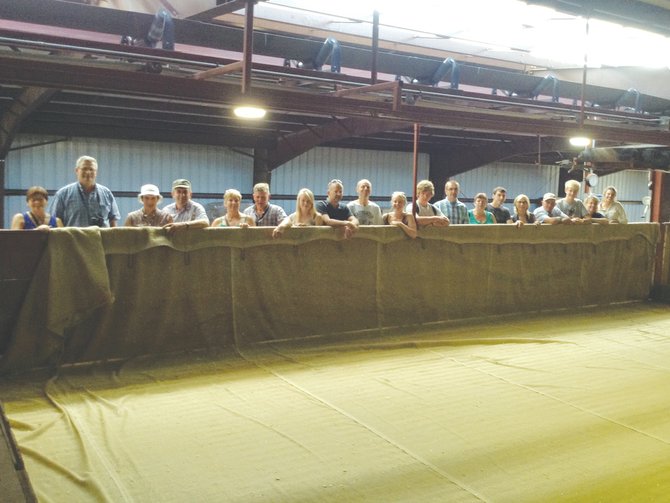 GRANDVIEW – A visit 10 years ago to Puterbaugh Hop Farm near Grandview had such an impact that several Belgian farmers decided to make the trek again. They are currently visiting the Lower Yakima Valley, witnessing hop operations in action.
One of the visitors, Joris Cambie, started his own hop production after checking out hop operations here firsthand 10 years ago.
Taylor Gardner is a spokesperson for the Puterbaugh farm and its Hops Direct operations. She says the tour is an opportunity for the Belgian farmers to learn first-hand.
"They're here for an educational tour of Washington state and specifically the agriculture in the Yakima Valley," says Gardner. "They are interested in American techniques of hop farming and harvesting."
Gardner says the hops operations that their Belgian visitors run tend to be quite a bit smaller than Puterbaugh's.
Still, she notes the international exchange is a win-win for both host and visitor. "It's a way to share different harvesting methods," Gardner said.
The group from Belgium is staying in Sunnyside during their visit to the hop fields and will leave tomorrow morning, Tuesday.