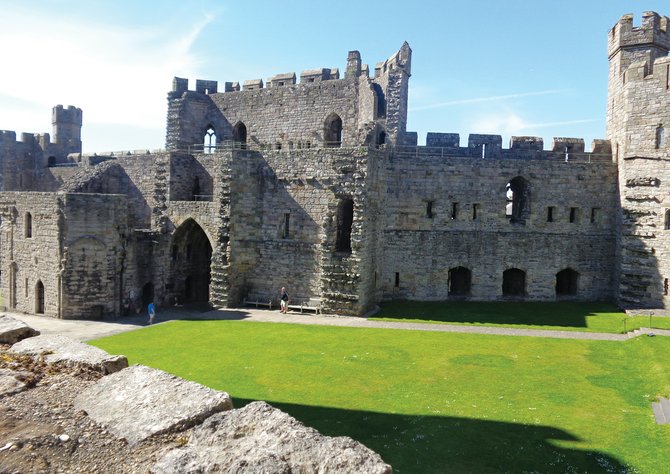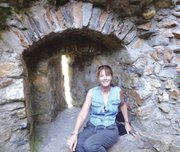 Mystical, magical, enchanting…Wales.
In May I took an adventure to the United Kingdom, explored many fascinating sights and locations and helped some old friends along the way.
I took my reflexology knowledge and expertise 6,000 miles away and had the opportunity to see what "health care" was like elsewhere.
Spring is a wonderful time of year to visit the UK. The land is beautiful, lush and full of green foliage laced with sheep, sheep and more sheep. There are castles full of ghosts and history and they're captivating to venture through, with some of them just at the edge of town!
Caernarion Castle is a must-see!
And the dragons? Well, they're all over…on the flag of Wales. A big bright beautiful red dragon!
The local people are friendly and love to talk and visit, and the health care…is free.
When you move to the UK you're allowed to sign up for what is called NHS, the National Health Service. Anyone fully registered with the system can access the full breadth of critical and non-critical medical care without any out-of-pocket payment. Prescription charges are free in Scotland, Wales and Northern Ireland.
And yet, I was hearing how people were disappointed with the service they received. They weren't being diagnosed as much as they were simply asked what they wanted, and handed a prescription! I was rather disappointed in what I was hearing and seeing, so to satisfy my own curiousity (and to assist with my friend's health) I ventured off to the small, neighboring towns to see what I could find along the lines of "alternative treatment."
I found a few health food stores, which I was happy to see, and a few massage outlets that I wouldn't dare open the door to! However, for the most part I was pleased to find that there are holistic practitioners available and that they take their work seriously. Unfortunately, you have to hunt them down.
Quite the variety is there for the asking once you find them. However, there are no requirements, credentials or licenses that need to be obtained. Any documents seen were for "receiving attendance in class, which could mean anything.
However, I've been informed that the laws are changing. Proper training and qualifications will be required in the near future.
Most of the practitioners are women. And it's very common to have a combination of skills that they feel are related. Since most of them can be found in beauty salons they also need to know how to perform anything from manicures and facials to airbrush tanning and ear piercing!
Granted, this all takes skill and training but where are the "health" and "therapeutic" ones that I'm seeking?
I discovered that the more highly trained practitioners venture out on their own and open a private business in order to portray themselves as serious and professional health care practitioners. Yet, the people of the UK still tend to incorporate "health" with "beauty." This presumption lingers so you often have these services combined with hair styling, pedicures, waxing, etc. Of course, these are very relaxing, healing, soothing and therapeutic in their own way, also.
However, for something more health oriented in Wales, you'll want to look for clinics that advertise "good health," "well being," rehabilitation," etc…
This would include trigger point therapy, acupuncture, reflexology, nutritional counseling, sports massage, reiki and many other forms of bodywork.
One clinic, called The Canolfan lechyd Da (Good Health Centre), located in Criccieth, is operated by Dr. Christopher Jones PhD, LMt and Dr. Geraldine Jones, LMT. Dr. Christopher Jones was trained and graduated from the Utah College of Massage Therapy! He's from right here in the United States!
Dr. Geraldine Jones has had more than 15 years of experience in Welch complimentary modalities.
I highly recommend their facility.
It was a lot of work tracking down just the right services that I wanted and needed for my, and my friend's, personal health issues. I had been looking for someone who would take us seriously and get them on the right track and help keep them there.
It was a wonderful experience being in Wales with a mission to perform. It made me happy to help guide my friends to the right people, locations and services that will provide many years of health and education to keep them around for a long time.
To find just the right outlet was quite the challenge. And for me, well I'm thinking for holistic/alternative therapy we've got it pretty good right here in the USA.
- Jacqueline Lyczewski, NBCR is with Healing Soles of Sunnyside and Prosser.