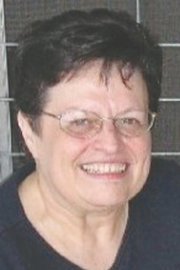 Have you ever counted how many dings, rings, whistles, tweety sounds and other signals are coming into your life at any given moment?
If you don't have a cell phone or a computer, you most likely have a stove and/or microwave timer, coffee pot or toaster oven. You may have a doorbell, smoke alarm or security alarm.
If you have a cell phone, especially a smart one, you can have different message and phone sounds for almost everyone who will be calling or texting you. If someone leaves you a voice-mail message, there's a "ding" for that, too. You can also have a sound especially for people you don't know.
I have a cell phone (a not-so-smart one), a desktop computer, a tablet, microwave, a stove timer, washer and dryer. My cell phone, computer and tablet are all "synced" together. When I have a message on one - it shows up on each one, with a separate kind of "ding."
Researchers have proved that as we age, our damaged nerve cells may cause hearing loss, especially the inability to hear higher pitched sounds. This is called presbyacusis.
Several groups of youth with whom I have worked tested my hearing periodically. They would press some button on the phone and say, "Did you hear that?" Most of the time I did not. They would endeavor to convince me that I was losing it…my hearing, and possibly my mind.
I didn't know if they were really playing two different tones or just pulling my leg!
I do know that I am beginning to get confused. When I hear a ding, I stop, but I don't automatically know for sure. Is it the dryer that is done, or should I answer my phone? If a text buzzes, should I check out the oven timer?
So, if you are texting me or calling me and I don't answer, try some other medium. One of these days we may just have to go back to writing longhand and sending it snail mail!
‑ Karen Helsel, formerly of Sunnyside but now a resident of Bothell, is a certified mental health counselor. She can be reached at kmphelssel@gmail.com, and will appreciate your feedback and humor sightings.
More like this story