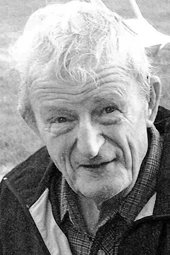 Robert Eugene Garman, 80, of Grandview passed away peacefully in his home on Monday, Aug. 25, 2014.
Robert was born Sept. 28, 1933 at his grandmother's home in Wapato to Nicolas and Lydia (Fries) Garman. He was brought up in a Catholic home, which was the foundation for his steadfast faith.
Robert attended high school in Zillah, where he enjoyed playing basketball.
Robert was drafted into the U.S. Army in 1953, and was stationed at Fort Lewis until 1955. He was always proud to have served his country, and loved sharing his "war" stories.
In 1967 Robert met the love of his life, Anna Stearns. He quickly won her over with his mother's homemade chicken soup recipe, and his kindness. They were married six months later, on Sept. 8, 1967.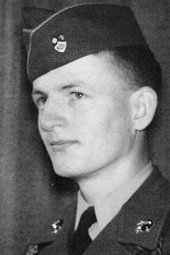 Robert worked hard in the agricultural industry to provide for his bride. Robert and Anna wanted to have a family and waited patiently for seven years to adopt their pride and joy, daughter, Kathy.
In the 1976 Robert moved his family to Grandview, where he worked for the next 23 years at the Sunnyside Valley Irrigation District.
He enjoyed being a part of the community and supporting the local sports teams. Robert and Anna were always in the stands, cheering on their daughter at basketball and volleyball games.
In 1992 Robert welcomed his grandson, William Vaughn. The special bond between "Poppy" and "Billy" was unbreakable. Robert was a role model to his grandson and took the time to teach him how to be a man. He always enjoyed watching his grandson wrestle.
Robert was fortunate enough to see both, his daughter and grandson graduate from college. He couldn't brag enough about their accomplishments.
Throughout the years, there was one constant; the unconditional devotion and love for his wife. She was the apple of his eye.
Robert lived a happy life, enjoying the simple things: family BBQ's at Jim and Gloria's, yard work, do-it-yourself projects, wood carving and star gazing.
He provided so much love and support for his family, encouraging everyone to follow their dreams. He was the inspiration and motivation to be a better person.
Robert is survived by his loving wife of 46 years, Anna Garman; his daughter, Kathy Vaughn; and one grandson, William Vaughn. He will be missed dearly by his surviving brother, John (Yvonne) Garman of Zillah; as well as his sister, Helen Wright of Union Gap; and numerous nieces and nephews, who he loved dearly.
Robert was preceded in death by his parents, Nicolas and Lydia Garman; and sisters, Marjorie Bort and Eleanor Heilman.
Viewing and visitation will be held Friday, Aug. 29, 2014, from 9 a.m. until the time of the funeral service at 11 a.m. at Smith Funeral Home Chapel in Grandview, with burial with military honors to follow at Zillah Cemetery, where Robert will be laid to rest with his family.
Smith Funeral Homes Ltd. and Crematory in Grandview is in charge of arrangements.
More like this story