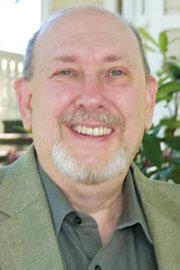 PENDLETON, ORE. – Pepsi Primetime @ the Museum will present a special workshop by historian and archivist Richard H. Engeman.
He will help participants learn how to preserve the integrity of photographs at Tamástslikt, located near Pendleton, on Saturday, Sept. 20.
Beginning at 1 p.m., the public is invited to bring cherished photos (especially those related to western culture or the Pendleton Round-Up) for his review and recommendations.
With a specialty in working with historic photographs, maps, architectural plans and drawings, and paper ephemera, Engeman's writing has appeared in a variety of publications from Pacific Northwest Quarterly and the Oregon Historical Quarterly, to the architectural publication Arcade and Port-land Monthly.
Most recently the public historian of the Oregon Historical Society Engeman has also worked at the University of Washington Libraries, the Southern Oregon Historical Society and the National Maritime Museum in San Francisco.
Pepsi Primetime @ the Museum is open to the public and to all ages.
Participation is free and complimentary refreshments will be served.
Pepsi Primetime @ the Museum is presented in conjunction with the new exhibit, "National Geographic Greatest Photographs of the American West" in which wide open spaces, spectacular rock formations, and the cowboy life are examined alongside struggles for limited natural resources, Native American cultural continuity and new energy sources.
Tamástslikt is located at 47106 Wildhorse Blvd. at the far end of the main driveway of the Wildhorse Resort & Casino, 10 minutes east of Pendleton, Ore.
For more information, go to www.tamastslikt.org.