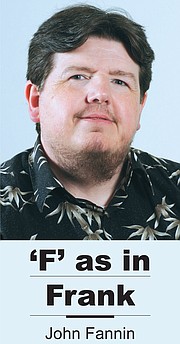 There's Gangnam Style, then there's Mabton style when it comes to running a city council meeting.
Mabton's meetings are generally disorderly and out of compliance with Robert's or any other rules of order.
After this past Tuesday night's display of democracy gone wild, I've bitten my tongue long enough.
Mayor Martinez: The public comment time of a council meeting is just that, time for you and council to hear from the public.
You should not be responding to their comments or defending yourself or the city against their comments. Just hear them out…maybe visit with them later for clarification…but let the people have their say.
When you defend or excuse away a public comment, then the commenter is on the defensive and they want to reply back. It creates a back-and-forth that doesn't create answers and only stirs up the issue.
I covered a Sunnyside City Council meeting a few weeks ago and during public comment a man got all over the city for its substandard and hazardous sidewalks.
Mayor Jim Restucci let the man say his piece, then calmly moved on to the next person commenting.
Was it tempting for Restucci to reply with something like, well, individual property owners are responsible for their sidewalk upkeep?
Yeah, but he refrained from excuses and went with expediency and the rule of order, which is the job of a mayor.
On the pay raise issue. You signed up for four years at the current rate. Let any raise be applicable after the next mayoral election. If you're elected again, great, you'll have your raise.
Trust the process, it's all we've got.
City Council: Be professional. Ask your questions of the mayor during the meeting, then let it go. When he answers your questions, don't give into the temptation to retort in a snide or personal manner.
Don't roll your eyes or smirk when you disagree with something. Just move on and be the professionals you were voted to be.
You can be downright petty with each other and the mayor. At times you seem willingly – even gleefully - obtuse.
Put personalities and grudges aside for the good of the city. This isn't about you or your vendettas.
Take action, be expedient. If you don't want the mayor to have his raise…then just say so…take a vote, be done with it already and get on with the people's business.
Citizens: Say your piece during the public comment section of the meetings. Same goes if there's a public hearing.
But part of your job as citizens in Mabton is to listen, watch, observe your mayor and city council in action.
What projects is council working on? What do council members think on this or that issue? What are some of the policy decisions they face?
You won't know unless you observe and listen.
I applaud those of you from Mabton who stayed for the remainder of the council meeting this past Tuesday after the city attorney was finally able to quiet the crowd from shouting.
But several left when they learned the public's time to talk was over. They in effect said that council's words and actions the rest of the way weren't worth listening to.
Only when you listen and know what council and the mayor are doing will you really understand your city government.
Try this: Instead of hearing a rumor, then rushing to a city council meeting up in arms to agitate, try going to all the city council meetings and take notes. Then you'll have a better idea of what's genuine and what's gossip.
To all of you: It's your city, Mabtonites. You have a lot on your plate, a lot of changes have happened and more are on the way.
One way to make the transition smoother is to listen to each other. Yes, please express your opinion. But don't shout at each other and above all leave personalities and petty politics out of it.
Here's a suggestion for you all. Take a couple of hours and go to another city council meeting to see how council, mayor and the public engage.
Go to a Sunnyside or Grandview city council meeting and just watch what they do. Take notes.
That's not to say those two city councils do everything right, but you'll find they generally stick to Robert's Rules of Order.
Here's hoping that someday soon Mabton style will be a return to order.