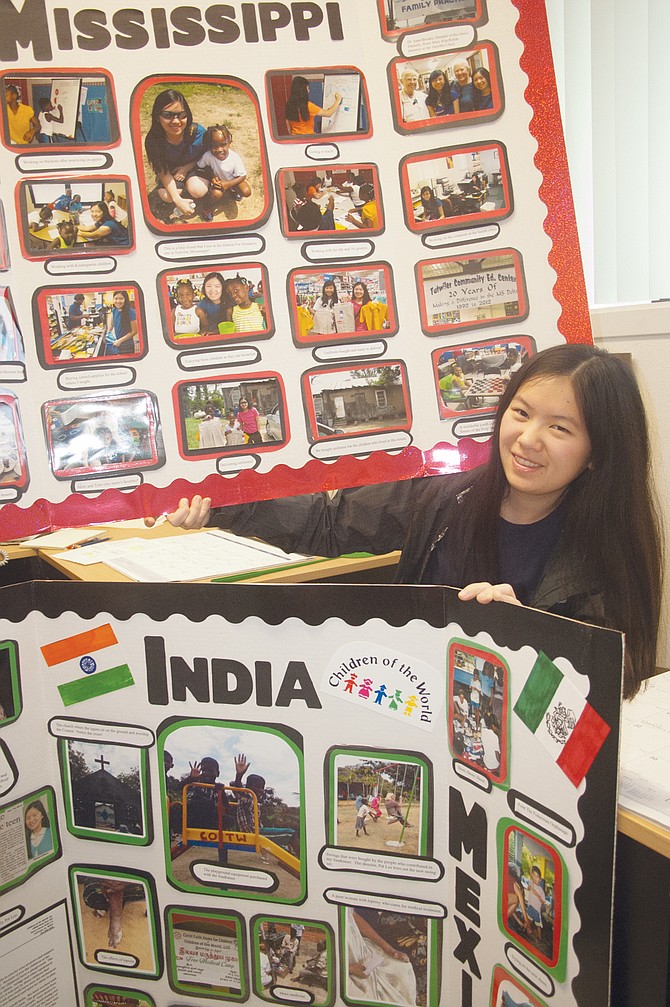 What started out as a senior class project nearly two years ago has developed into a full-fledged effort that just keeps expanding for Sunnyside's Cheree' LaPierre.
Now a senior at Sunnyside High School, the young philanthropist has launched a new medical mission to aid the lepers in Chennai, India. She is working to collect funds and materials to create at least 400 medical kits to be shipped to a lepers colony located halfway around the world.
The teen announced her project during Sunday services held more than a week ago at Our Savior's Evangelical Lutheran Church.

"Cheree' told us she had learned of a project that had a great need for rolls of gauze and antibiotic ointments for lepers in India," said Cathy Mears, who has alerted the other members of her church to help LaPierre reach her goal.
Chennai's Peace Garden Lepers Colony is now serving 300 lepers, but the clinic would like 400 medical kits in case more people need the supplies, LaPierre explained.

The lepers colony is in the same village that benefited from LaPierre raising money to purchase playground equipment for a local orphanage.
Now she is working to build interest to help the lepers colony in Chennai.
Leprosy is curable, but often simple hygiene gets in the way of a good outcome.
"There is medicine for the lepers," she said, "but having clean bandages can be the difference with recovery and death," she noted.
LaPierre admitted she didn't know much about leprosy, except that Jesus worked with lepers.
She said she chose to launch the medical mercy mission after learning about a great need for simple supplies such as rolls of gauze, antiseptic ointments, towels and wash clothes, items which are inexpensive, but of lifesaving importance.

The SHS senior first began her charity work after a vacation trip to Mississippi with her sister, Danielle, and mother, Peggy LaPierre.
When she returned home she began collecting money to help buy uniforms for the children in the city she visited. That was also when she learned of the need for playground equipment at the Chennai orphanage.
LaPierre, who hopes to attend Stanford University following high school graduation, hopes to one day teach high school math.
For now she is focused on encouraging people in her own community to help her raise funds for the lepers colony medical project. She said the orphanage and the lepers colony are all a part of the Children of the World Program.
"All donations are tax deductible," she said.
Anyone wishing to send a donation can write a check to "Children of the World," and mail it care of Cheree' LaPierre, 715 San Clemente Ave., Sunnyside 98944.
"I'm willing to speak at area service groups, churches and other organizations, to talk about the project," she added.
To contact her for speaking engagements or to learn more about her efforts call 837-8055.
"Every penny goes to those in need," LaPierre said.