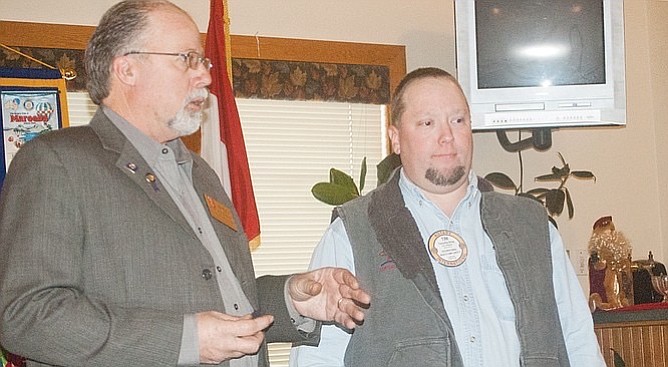 Every dollar given to the Rotary International Foundation has global impact.
According to Prosser's Bill Jenkins, who is currently serving as Rotary District 5060 Assistant Governor, the donations made by local Rotarians, whether in amounts of $50 to $1,000, are used to strengthen Rotary's international goals.
He said those goals include such missions as world-wide peace efforts, delivery of medical treatments to orphaned children, provision of clean water in third world countries and increased access to needed medical facilities and educational help for women and children.
"Your donations are also used locally for many of the same purposes," Jenkins told Sunnyside Noon Rotarians at their Monday meeting.
"In addition, for every $50 one of your club members donates to the Rotary International Foundation, it is then matched by your club," he said.
Jenkins said that for every $100 given to the foundation, $92 goes towards Rotary aid programs, with $6 earmarked for fundraising efforts and $2 for administrative expenses that are incurred.
"We put the money where the need is," he said.
In addition to outlining the impact Rotary giving has locally and globally, Jenkins took a few minutes to honor Sunnyside Noon Rotary Club President Tim King.
He said King is already a Paul Harris Fellow, having personally contributed $1,000 to the Rotary International program, which is named in the Rotary founder's name.
"He (King) has now contributed an additional $1,000, which makes him eligible for a Plus 1 designation," Jenkins explains.