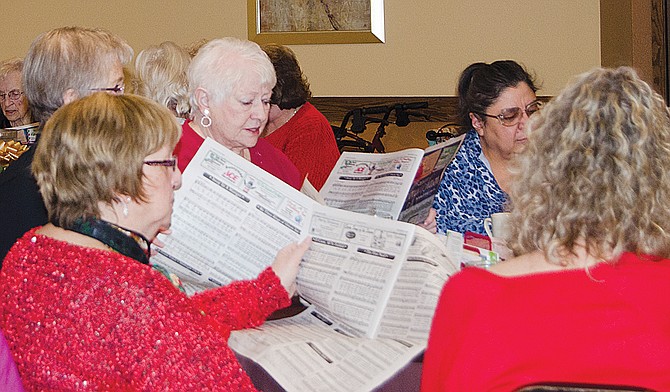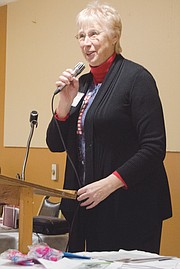 PROSSER - Whether we are experiencing times of joy or times that are challenging, the choices a person makes will bring about changes.
That was the message delivered by Christian Women's Connection guest speaker Lynne Franz this past Tuesday in Prosser.
Recognizing choices she has made that have brought about changes for the better, she said the choice to attend Sunday School when she was in the second grade shaped her life.
"We are all products of change," said Franz.
She said she chose to attend Sunday School because a firefighter who responded to a blaze that destroyed her family's home took the time to acknowledge the loss.
Franz, her sister and brother lost their toys in the fire. The firefighter, knowing the two little girls were upset about losing their dolls, brought each a new doll and their brother a toy fire truck once the family settled into a new home. With those toys was an invitation to Sunday School.
That's where Franz learned about God and His choice to send His son to pay for the sins of the world.
"Even at that young age I could recognize I had sinned and that sin had been paid for," said Franz, stating she decided to ask God to take control of her life at the age of 10.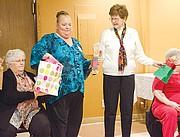 She said the changes that took place as a result of that choice "…are as real today as they were then."
Franz said there is a certainty to her salvation as a result of the choice she made as a child.
Carrying that certainty with her, Franz said, has helped her through times of struggle.
When she was 19 years old, she and her boyfriend at the time had many plans for their life. He enlisted in the Navy and they had plans to marry and have children. Their plans were cut short because her boyfriend found out he had cancer.
At the time, there weren't cancer treatments like there are today. Franz said she married her boyfriend, knowing he didn't have much time to live. They were married six months before he died.
She said the experience made her question God's love, but she realized He knew what would happen.
That realization provided Franz with hope for her future.
It was three years later that Franz met and married her second husband. The couple has been married for 43 years and have two children.
Although she loves her husband, Franz said life hasn't always been easy for the couple.
When the children were still in school, the couple chose to separate for a while. It was during that time that Franz decided she wanted to return to college to earn a teaching degree.
She said she didn't know where the money was going to come from, but a call from her husband's cousin paved the way for additional changes in Franz's life.
The cousin called to say she was praying for the couple. During the conversation, Franz shared her desire to go back to college.
Franz wasn't expecting it, but the cousin mailed her a check for $10,000 to help with college tuition.
It was also during that time that the Franz's decided to move from Coos Bay, Ore. to Hermiston, Ore.
That change brought about further affirmation of God's love for Franz.
She said she was traveling back and forth between her old home, which hadn't sold yet, and Hermiston to visit her husband and son.
"You never know when new opportunities are going to come your way," said Franz, stating it was an emotional struggle when she had to return to Coos Bay.
Her son was having a difficult time with the fact that she couldn't stay in Hermiston with him.
"I had to tell him it would be alright," said Franz, stating she believed that in her heart.
The affirmation came when she spoke to her son one Monday following her return to Coos Bay after a visit to Hermiston. He received a bouquet of balloons welcoming him to Hermiston.
"We still don't know who sent them," said Franz, stating the bouquet brightened her son's outlook and assured him that her words of encouragement were true.
"All these experiences have enriched my life story," she said, noting that changes in her life may not have always been easy, but through it all she had faith in God.