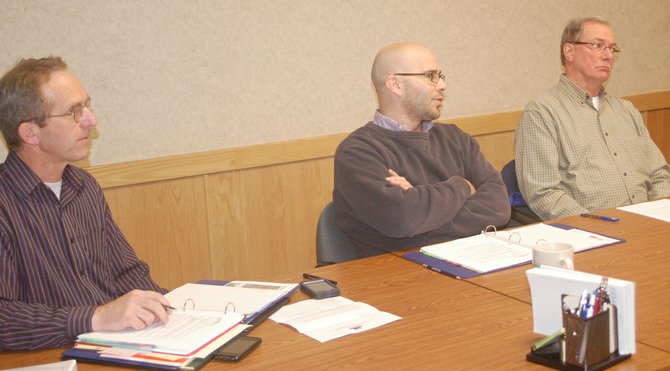 Monday night's Port of Sunnyside meeting was an occasion for port commissioners to deal with a few housekeeping matters, namely the awarding of a bid for a new roof for the East Edison Avenue port administration building. The commissioners approved a contract with Leslie and Campbell of Union Gap in the amount of $44,050 to complete the job.
The re-roofing project includes a 20-year manufacturer's warranty, plus a company five-year warranty, said Port Executive Director Jay Hester.
In other port business, the commissioners approved a proposal for professional services from Tangent Services of Portland, Ore., to conduct a feasibility study regarding the future use of a rail spur located near the port's Midvale Industrial Rail Park.
The commissioners agreed to spend $7,500 for the study. The port is seeking to assess the potential of rail access for a local grain facility situated in the area, Hester explained.
The study is expected to take six weeks to complete, he added.