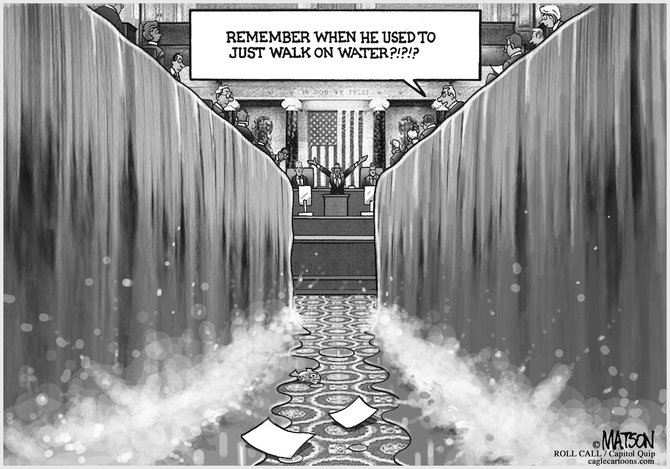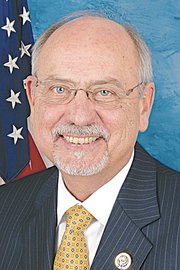 Tuesday, Jan. 28th, Americans across the country watched President Obama deliver his fifth State of the Union address. Not surprisingly, his speech was more "rinse and repeat" than the "hope and change" Americans have come to expect from this president.
During his speech, the president announced 2014 would be a "year of action." He boldly declared that he intends to bypass Congress and go it alone. What is uncertain is just how far he will actually go with his executive authority.
What President Obama has discovered during his fifth year in office are the limitations of his job set forth by the separations of power in the Constitution. Over-reach by the executive branch is not a Republican or Democrat issue, but a constitutional one that must be stopped before it sets a precedent for all future presidents.
That is why I co-sponsored H.R. 3857, the "Enforce the Take Care Clause Act" that would allow Congress to seek immediate help from the judicial branch in the event a president fails to "take care that the laws be faithfully executed," as outlined by Article Two of our Constitution.
In listening to his nearly 6,800-word address Tuesday night, it's what the president failed to mention that I find most significant.
There was no mention of the thousands of people who were promised they could keep their health care plans - only to have lost their coverage - or the thousands more who have had their take home pay cut, because of Obamacare.
There was no mention of the serious security vulnerabilities surrounding the health exchange website, which could put the personal information of millions of Americans at risk.
There was no mention of the estimated 40,000 American jobs that could be created if he stopped delaying construction on the bipartisan Keystone XL pipeline.
And, there was no mention of the Benghazi attack, the IRS targeting scandal or the individual liberties that this president is attempting to take away.
Repeatedly, we have heard broken promises from President Obama that he will do "whatever it takes" to move our economy forward, but we have yet to see his leadership bring Congress together. The president's rhetoric does not match the facts: Americans are hurting as a result of President Obama's own policies. It has been five years since the president took office and the American people are still asking, "Where are the jobs?"
Meanwhile, 40 House-passed jobs bills are sitting in the Democrat-run Senate awaiting action, including the SKILLS Act that helps long-term unemployed get training often needed to re-enter the workforce.
If the president really wants to help the American people, he can jump-start his "year of action" by calling on senators in his own Democrat party to work in a bipartisan fashion and pass these 40 jobs bills. He can approve the Keystone XL pipeline. And he can start by working with Congress on education and skills training to give more people a fair shot at the American Dream.
Our country has had five years of government action, including an $800 billion stimulus package, Obamacare, increased regulations and unfunded mandates, an EPA regulatory agenda that is putting people out of work, and record trillion-plus dollar deficits.
It's time to get big government out of the way - whether at the doctor's office, in the job market or at the gas pump - and make life better for hard working Americans.
House Republicans have pro-growth, pro-jobs solutions and stand ready to work with the president in a bipartisan way to grow our economy, create more opportunities for our middle class and get Americans working again.
‑ U.S. Congressman Doc Hastings represents Central Washington's Fourth Congressional District.