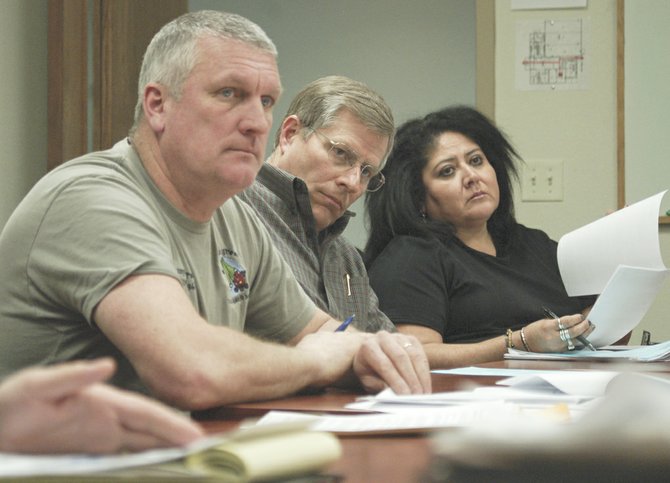 Members of the Sunnyside lodging tax advisory committee voted to recommend that the city provide funding for eight of the nine proposals the committee reviewed at its meeting yesterday, Tuesday.
The proposals received heavy scrutiny from the committee, which was operating without member Bill Flower.
The committee voted to advise city council to fully fund five requests. A request from the Sunnyside Chamber of Commerce for Sunnyside's Lighted Farm Implement Parade was approved with a recommendation that the chamber work with the city to trademark the event.
The other four requests that the committee will advise council to fund fully came from Sunnyside's Best Western Grapevine Inn. Those events include bocce ball tournaments, the Sunnyside Pepper Festival, a hot chocolate recipe contest and a series of tourism development training videos for local businesses.
The request for funding for the bocce ball tournament was sent back to the committee by the city council due to an incomplete application. Eric Placzek, the marketing and sales manager at Best Western, was present yesterday, as was Tom Denlea, the owner of the hotel and a member of the committee.
Representatives of most of the organizations requesting funding were available to answer questions at the meeting. John Nyboer, representing Northwest Nitro Nationals, said the application for funding was confusing and his organization had difficulty determining how to fill it out completely.
Northwest Nitro Nationals requested $20,000 for advertising the annual Sunnyside-area hill climb event nationwide, but the committee will recommend providing half the amount.
The committee also voted to provide less funding than requested to American Legion Post 73 for work on Jerry Taylor Veterans Plaza. The post requested $10,000 to provide surface lighting for the boulevard. The committee's recommendation is $5,000.
The Sunshine Days event also received a recommendation lower than requested. The chamber requested $10,000 to put on the event but the committee will recommend only $7,500 for the annual Sunnyside tradition.
A request for $27,000 from SASA/Unlock Your Dreams was denied by the committee due to an incomplete application. No representative of the organization was present at the meeting.
The city council is not bound by the recommendations of the committee. Of the previous three requests submitted by the committee to the council, two of them had the amount of money funded raised to the fully requested amount from the committee's recommendation.
Lodging tax money is collected from local hotels and put into a special fund devoted to "paying all or any part of the cost of tourism promotion, acquisition of tourism-related facilities, or operation of tourism-related facilities." (RCW 67.28.1815).
Organizations that are approved for funding must submit requests for reimbursement from the city. Each request is approved only if it meets the criteria.