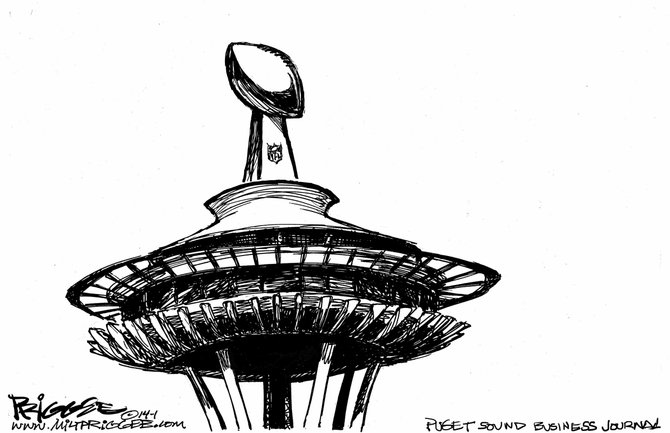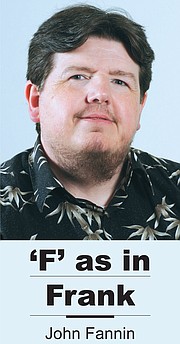 This morning the Seahawks were celebrated with a victory parade in Seattle for the 43-8 Super Bowl whuppin' they administered on the (former AFC West rival) Broncos.
Joni and I watched the big game last Sunday at her dad's house up in the woods near Cle Elum.
It's remote, not a cell or wi-fi signal to be found. Without access to social media or instant analysis on-line, I watched the game in a cocoon relishing every Seahawk highlight with her parents in their TV room.
Like you, we whooped and hollered and cheered and toasted the Northwest's long, long-awaited Vince Lombardi trophy.
It was great and I didn't even miss checking on the status of my team in the family's playoff fantasy league during the game. I rolled with Russell at QB while most everyone else started Manning. It was a counterintuitive move, but it paid off in helping me win the family fantasy playoff for the second year in a row.
But back to real football. There's something different about these champions. There's this intense belief they have in each other, their coach and even us, the fans. Yet, it's tinged with genuine humility.
I recorded all of the pre-game and post-game and the Super Bowl itself. Since getting back home I've replayed profiles and interviews with Seahawk players I missed on Sunday.
Here are a few nuggets from a pair of Wil(l)sons and Shermans that have stayed with me…and even prompted a tear or two of pride in our 'Hawks:
When NFL Network asked Richard Sherman about the 12th man and its connection to the team, the normally verbose Legion of Boom leader waxed downright sentimental. His favorite take on Seahawk fans wasn't connected to victory or home field cheers. It actually dates back to last year's bitter playoff loss at Atlanta. "We came home at 3 a.m. on a Monday and fans lined the streets to see us….after a loss!"

Fox replayed something that made me punch the rewind button a couple of times. Moments after winning the NFC championship and receiving the NFC trophy from hall-of-fame quarterback Terry Bradshaw, Russell Wilson doesn't mug for the cameras. He instead leans into Bradshaw's ear and asks something like, "What can we do better? What do we need to do at the Super Bowl to win?"
Wow! His biggest career highlight to that point and Russell's already thinking about what he and the Hawks need to improve on. Instead of basking in the glory he goes back to school to learn from Professor Bradshaw's experience.
There was a brief on-field interview by a Fox reporter right after the game with Seahawk running back coach Sherman Smith. I had to do a double take. Sherman Smith?! If you remember the earliest days of Seahawk football then you remember Sherman Smith, our first running back. How cool and how full circle it is that he gets a Seahawk Super Bowl ring!

On one of Seattle's scoring drives to put away Denver, Seahawk rookie tight end Luke Willson drops a pass. He was wide open and just muffed it. Who does Russell go to on the very next play? He targets Willson and faith is repaid with a catch to help move Seattle downfield.
It was the picture of failure, faith and redemption all in less than a minute.
Thanks Seahawks for redeeming almost four decades of football failure and frustration in the Pacific Northwest.
And here's to faith in our Seahawks earning two Lombardis in a row!
Go 'Hawks!