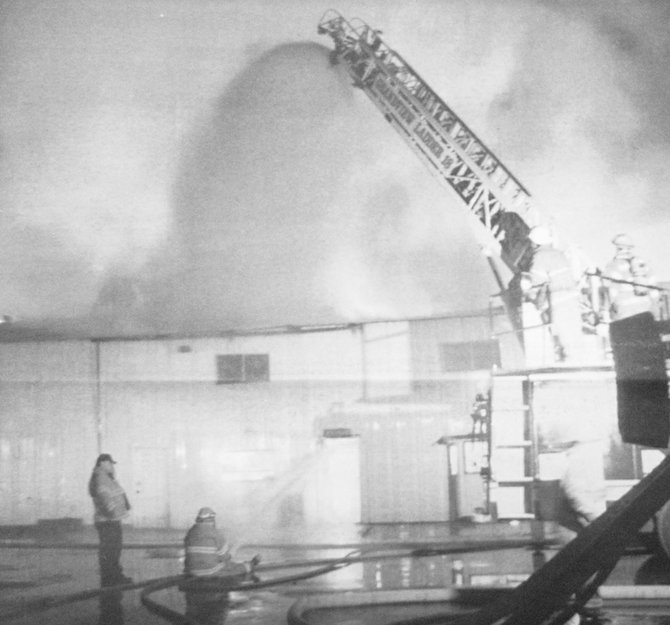 110 YEARS AGO…(1904)
J.W. Martin, secretary and treasurer of Sunnyside's Socialist Party, urged members of the community, especially the ladies, to attend the organization's first meeting.
100 YEARS AGO…(1914) The Sunnyside High School debate team, consisting of Lovissa Youngs, Floyd Sterret and Agnes Golob, captured its third victory in three debates at Kennewick.
90 YEARS AGO…(1924) Frank Ishiyama, owner of Sunnyside Laundry, left to visit his former home in Japan.
The Sunnyside High School basketball team, led by Reese Cochran's 16 points, defeated Mabton 31-5. Also scoring in double digits for Sunnyside was Wendell Hitchcock with 13 points.
80 YEARS AGO…(1934) Prosser bakery owner M.E. Crume purchased the bakery owned by the Yeagers on Sixth Street in Sunnyside.
70 YEARS AGO…(1944) Glenn O. Walker of Sunnyside enlisted in the U.S. Navy's flight training program.
Sunnyside's Junior Cham-ber of Commerce sponsored the effort to number homes throughout the community to better assist emergency personnel and visitors in finding a residence.
60 YEARS AGO…(1954) Sunnyside optometrist Dr. Jack Hale filed for a position on the Sunnyside School Board, seeking the district #1 seat.
50 YEARS AGO…(1964) State legislator and candidate for governor, Dan Evans of Seattle, was the guest speaker at the Sunnyside Republican Women's Club meeting.
40 YEARS AGO…(1974) Sally Aiken, Sharon Ganser, Becky Baird, Susan Swofford, Greg Wherry, Debra Langworthy, Andrea Moore, Debra Abitz and Kaylene Fisher were named as being in the top 5 percent of Sunnyside High School's graduating class of 1974.
30 YEARS AGO…(1984) Marrianne Patnode of the Yakima Health District confirmed the first case of bubonic plague since 1907 in the state of Washington was diagnosed in Yakima County.
Mabton native Mel Stot-tlemyre, a former baseball pitcher for the New York Yankees, was named the new pitching coach for the New York Mets.
20 YEARS AGO…(1994)
Kevin Jackson of Mabton announced his candidacy for state senator, challenging Sen. Irv Newhouse (R-Sunnyside).
Sunnyside gymnast Rochelle Rice captured a berth to the State gymnastics meet with an overall score of 33.90 in a level 5 competition. Teammate Kristen Grubenhoff qualified for the State meet in level 4 competition.
10 YEARS AGO…(2004)
Jim Orth, a patrolman for the Sunnyside Police Department, was promoted to detective.
Lou and Teresa Gannon, owners of Yellow Rose Nursery, broke ground at the site of the nursery's Prosser location in anticipation of moving the business from Mabton.