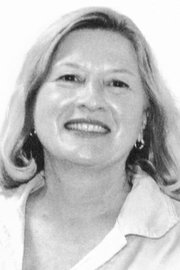 Nov. 11, 2014 is the 125th anniversary of Washington statehood. One anniversary project centers around the capsule keepers.

At the 100th anniversary, school children who turned 10 years old between Nov. 8 and Nov. 14, 1989, were brought to Olympia and named capsule keepers. Objects from 1989 were placed in a time capsule and embedded between the outer doors on the first floor of the legislative building to be opened in 25 years.
This November a new group of 10-year-olds will again be brought to Olympia along with the group of now 35-year-old capsule keepers to repeat the process. The time capsule will be opened and new items from this year put in. More information can be found at capsulekeepers.org. If you have a child that will be 10 between Nov. 8 and Nov. 14 of this year, don't wait too long to apply.
Also for children is the art contest. Fourth and fifth graders may submit their art with the theme, "Happy Birthday Washington 125." The winning art will be featured in this fall's voters pamphlet. Information should be available in all elementary schools. The deadline is April 15.
A project I have taken on is updating the Centennial Farms register. In 1989 the Department of Agriculture gathered information from farms which had been owned and operated in the same family since statehood in 1889. There were 411 of them named as Centennial Farms.

Nothing has been done on this registry since, so I am asking volunteers to help with finding out how many of those farms are still in farming and are still in the same family as 125 years ago. We also need contact information of the current owner. That should keep me busy until November!
Also in the planning stages there will be a program here in the Capitol building on Nov. 11. Since there is always a Veterans Day commemoration at the eleventh hour of the eleventh day of the eleventh month, this anniversary celebration won't begin until 1 p.m. The capsule keepers will be part of the program as well as a wonderful anniversary cake.

More developments may occur later, but these are the plans for now. Watch for articles in local newspapers as the time nears.
‑ Jerri Honeyford, wife of Sen. Jim Honeyford (R-Sunnyside), provides her "Across our State" column while the couple is in Olympia during legislative sessions.