A HINT OF HUMOR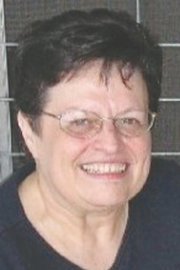 Here it is Valentine's Day. Cards, flowers, chocolates and other gifts will be given or received with great expectations.
Sometimes gifts are given to woo; others to atone. Whatever the reason, Valentine's Day is one of magnificent manipulation.
Children are expected to give Valentines to their classmates. Teachers and parents are preparing to help the kids who don't receive any. This day is a painful day for folks in marriages that are drifting or disintegrating.
CNN reported the following 2013 Valentine's Day estimates:
$130.97 – per person average spent on Valentine's Day
224 million roses grown for this day
51 percent of people buy roses
$18.6 billion total spending
$1.6 billion on candy
$1.9 billion on flowers
$4.4 billion on diamonds, gold and silver - now we're talking! Where are those people?
$145 million on card purchases
To bank on one day being able to provide any kind of foundation for relationship is simply setting oneself up. Anybody can be thoughtful and kind for at least a day. Anyone can buy or make a gift or a card once a year.
But lasting relationships of mutual bonding, shared values and cooperative goals is a lifetime endeavor.
Perhaps this year we could commit to spending time, money and effort to build up, encourage, rejuvenate, rescue and restore relationships, which will take more than a box of chocolates, or even those diamonds.
-Karen Helsel, a resident of Sunnyside, is a certified mental health counselor. She can be reached at kmphelsel@gmail.com, and will appreciate your feedback and humor sightings.