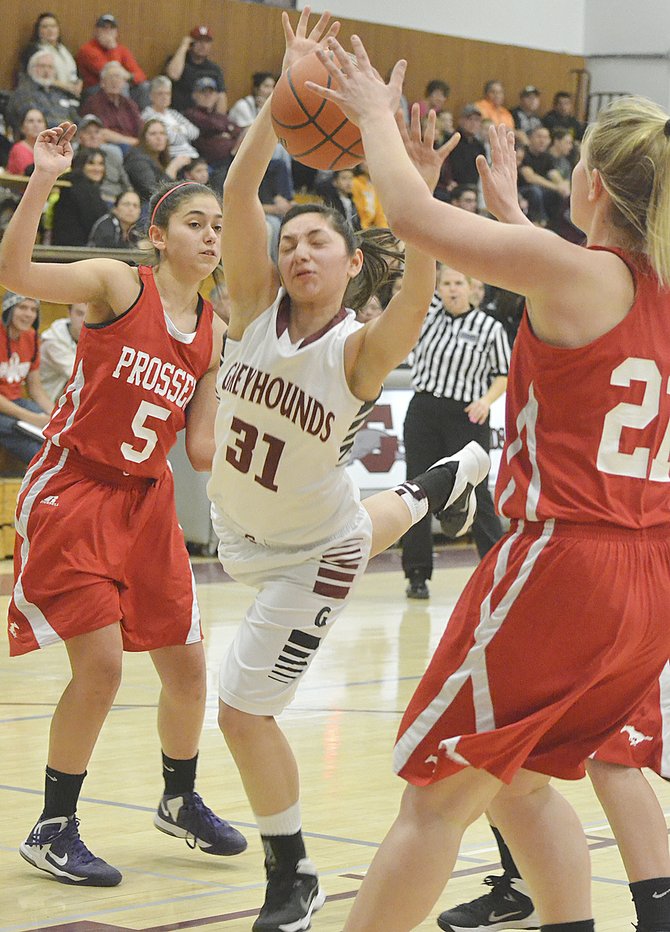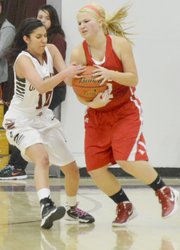 GRANDVIEW – The Grandview Lady Greyhound basketball team punched its ticket to at least a piece of the postseason with a convincing 58-42 victory over Prosser last night.
Grandview's home and regular season finale, Tuesday night's victory earned the Lady 'Hounds a three-way tie for the CWAC's final playoff berths.
The top six CWAC teams advance to the 2A District tourney. Grandview's victory improved the Lady Greyhounds to 9-9 in league play and 10-10 overall.
According to the CWAC's official website, Selah also won last night to improve its league mark to 9-9. Toppenish, a game up on Grandview and Selah heading into last night's action, lost at East Valley Tuesday night to form the three-way tie.
A mini-playoff tie breaker between the three teams to decide which two advance to this weekend's District tourney is scheduled tonight at East Valley High School.
At 6 p.m. tonight (Wednesday) Grandview will play one half of a game against Toppenish. The winner of that mini-game will then play Selah for the CWAC's fifth seed. If needed, there will be another mini-game to determine the league's sixth and final seed.