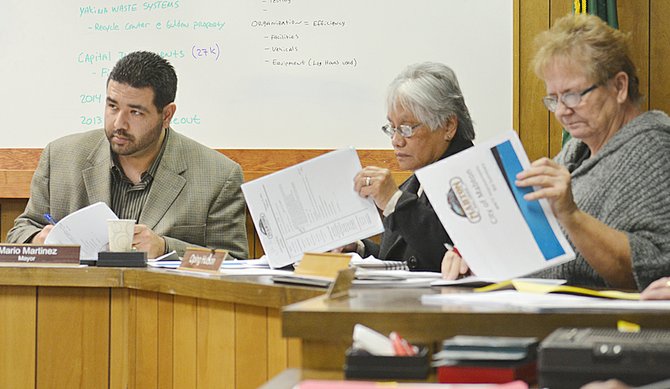 MABTON – The Mabton City Council took an important step forward last night when it awarded a contract to construct a new wastewater treatment plant.
In action Tuesday night, council awarded the contract to Apollo, Inc. The Kennewick-based contractor's bid of $4.56 million was the lowest of 10 submitted. The city had estimated the cost would be $4.35 million.
In related action, council also took steps last night to ensure the annexation of property it recently acquired for the new treatment plant. The move is crucial because it not only puts the new plant within city limits, but also ensures that a portion of the sales tax for construction materials will flow to Mabton.
The city plans to start plant construction in April on the recently acquired property. When completed, likely by September 2015, the new plant will go on-line and the old plant, outdated and at full capacity, will be removed.
Mabton first became aware of the need for more wastewater capacity back in 2009, when it was essentially tapped out in terms of adding more users to the system.
Since then, the city has worked to acquire grant funding for the project, with a total value of $6.4 million, as well as acreage to expand and update the municipal wastewater system.