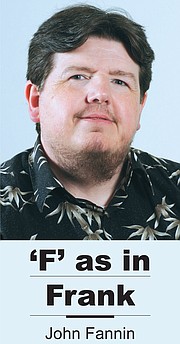 So our Gov. Inslee is going all Obama on the state legislature and enacting his own executive privilege with a self-proclaimed moratorium on capital punishment.
Earlier this week he announced the unilateral move at a press conference held in Olympia, conducting his own end-run around the legislative process.
But in the process I wonder if the governor broke the law, at least in spirit if not the letter.
After all, we here in Yakima County are well familiar with moratoriums as city and county governments have issued those on accepting marijuana-related permit applications.
However, moratoriums require governments to within a few months come up with a plan to address the marijuana issue. In other words, our councilors and commissioners cannot use moratoriums to essentially put a permanent hold on something they don't like.
A few years ago, Sunnyside issued a moratorium on adult dance halls. Again, it was the same idea of figuring out how to deal with the issue instead of just postponing it ad infinitum.
Yet, our governor is apparently above all that. He says his moratorium in overturning death sentences will be in place for as long as he is in office.
That means three years or, if re-elected, (shudder) even seven more years of simply sticking his gubernatorial head in the sand on the issue.
The point isn't what stance you take on capital punishment, the point is our weak-willed governor would rather take his toys and go home on the subject instead of pursuing meaningful legislation…if he really is opposed to capital punishment.
Imagine if Sunnyside or Grandview city leaders said they were going to impose a moratorium on marijuana for as long as they hold office.
There would be an outcry and all kinds of litigation. We'd have high plaintiffs on their high horse taking our council members to high court.
So, what to do with Gov. Moratorium? We could do with less, in my opinion.