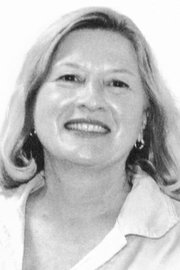 The first pot with a tale to tell is the Teapot in Zillah. It was built because of the Teapot Dome scandal during the administration of President Warren G. Harding.
President Harding was elected in 1920 and took office in 1921. He appointed as his Secretary of Interior one of his friends, Albert B. Fall.
In 1922 Secretary Fall transferred oil leases from the Navy to two oil operators, one of whom was Sinclair, who took the lease on an oil field in Teapot Dome, Wyo. The other oil field was in Elk Hills, Calif. This was done without competitive bidding and caused a huge scandal when it became known. Congress directed the President to cancel the leases.
In July of 1923 Harding became the first sitting president at the time to visit Canada. He ended his visit in British Columbia, then went down to California to recuperate from declining health. He died in a San Francisco hotel room on Aug. 2, 1923. It is thought that the pressures from the Teapot Dome scandal contributed to his death. The oil fields were finally returned to the U.S. government in 1927 by order of the Supreme Court.
The Teapot south of Zillah was constructed along Highway 410 in 1922. Built by hand by Jack Ainsworth, it was 15 feet high and had the handle and spout. It served for many years as a service station.

When the I-82 freeway was built in 1978 the teapot was in its way. However, before it could be moved it was bashed in by a car. Reconstruction was difficult because it was all hand built, but it was accomplished and moved about a mile away by the Department of Transportation. In 1985 the 63-year-old teapot was placed on the National Register of Historic Places.
The last move of the building was done in 2012. It now sits in downtown Zillah and serves as a tourist information center.
The second pot in this tale was built as the Coffee Pot Restaurant and still stands south of Tacoma. It was built in 1929 in Nalley Valley along Highway 99, the main north-south road between Canada and Mexico.

The Coffee Pot is a 25-foot tall, 28-foot round, two-story pot complete with handle and spout. It was built of wood and covered with stucco. The building tapers to the lid, which has a knob on top. The shape was intended to lure in customers going in speeds up to 50 mph who might not stop otherwise!
Dr. Ottis G. Button financed the building of the Coffee Pot Restaurant. He had graduated from Washington State College School of Veterinary Medicine in 1916 and moved to Tacoma to practice with his brother. Both brothers were involved in Tacoma civic activities. Dr. Button hired Bert Smyser to design the restaurant. Smyser built it in sections in his back yard, brought the sections to the site, and bolted them together there.

The Coffee Pot has had at least 10 owners since 1929. In 1953 it changed owners and became Bob's Java Jive. Although ownership has changed since, the name remains.
For many years it flourished as a landmark serving both locals and the famous. Now it is more of a nightclub with a jungle theme. That's hard to picture, isn't it! But it still serves food and drink at 2102 South Tacoma Way while the Teapot in Zillah gives out brochures and helpful information instead of gas.
‑ Jerri Honeyford, wife of Sen. Jim Honeyford (R-Sunnyside), provides her "Across our State" column while the couple is in Olympia during legislative sessions.