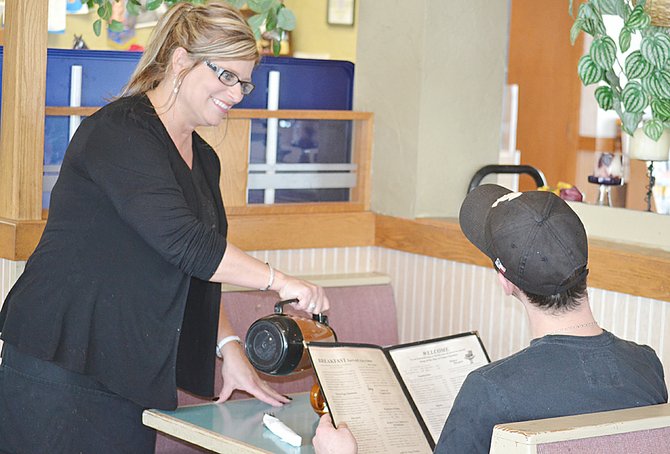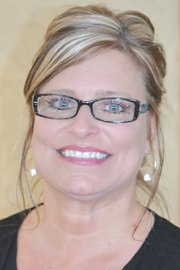 Ten years ago Barb Driesen held down a pair of part-time Sunnyside jobs to support her family, working in promotions for Mid-Valley Mall and as an employee for Curves.
That changed when in 2004 she started working as a server for the Sunny Spot Restaurant in Sunnyside.
Just as her career path provided a variety of opportunities, so, too, does her work at the Sunnyside eatery. Whether it's a friendly greeting, taking customer orders or just offering a coffee warm-up, Driesen says her favorite part of the job is the customers.
She especially enjoys visiting with the Sunny Spot's regulars.
"They're like an extended family," she smiles.
Speaking of family, Driesen says one of the best things about working at the Sunny Spot is the family who owns the restaurant, Gary and Sue Hook.
She praised their flexibility in providing her extended time away from the work place to care for her ill parents in Kentucky, as well as their encouragement in her efforts to obtain further education.
"They're awesome, excellent employers to work for," Driesen said.
She notes another benefit of working at the longtime Sunnyside eatery is that it closes at 2:30 p.m., allowing plenty of time in the afternoon to tend to school or family needs.
That's not to say things don't get hectic at times. Drisen says both breakfast and lunch are extremely busy at the Sunny Spot. "When we get a lot of big groups in at one time it can be a challenge," she smiles. "You have to be able to multi-task."
Driesen is no stranger to multi-tasking. In fact, she'll be doing more of that. With her education as a certified medical assistant in hand, Driesen said she'll be working part-time at a medical clinic.
But, she's quick to add, she still plans to continue serving customers at the Sunny Spot. "I'd miss the regulars if I didn't," Driesen laughed.