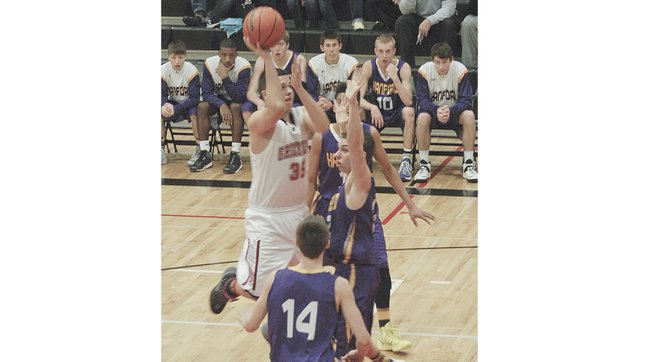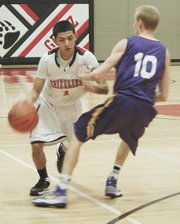 After a promising start, the Sunnyside Grizzly basketball team faltered last night on the way to an 82-56 home loss to Hanford.
Sunnyside jumped out to a 12-9 lead in the first quarter of Monday night's loser-out CBBN playoff game, only to see the Falcons strike back for a 30-13 surge in the second stanza.
Up 39-25 at the break, Hanford essentially wrapped up the win with a 24-12 run in the third quarter.
"Hanford had some guys who got hot from the 3-point line, and our guys had difficulty getting out to cover those shooters," Sunnyside Coach Geoff LaBrant said of Hanford's 54-25 run in the second and third quarters.
Indeed, Hanford was so sharp from three-point range that it connected on more treys (13) than two-pointers (12).
The Falcons were sparked by Brady Heid's 19 points, which included canning three treys. Hanford freshman Ben Seaman knocked down four three-pointers on the way to 13 points. Jacob Sivonen added 15 points for the Falcons.
Sunnyside was paced by Joel Ortega's game-high 25 points.
The Grizzlies ended their 2013-14 season with an overall mark of 4-17. Hanford (6-15) now moves on to play tonight in another loser-out game at University High School of Spokane.