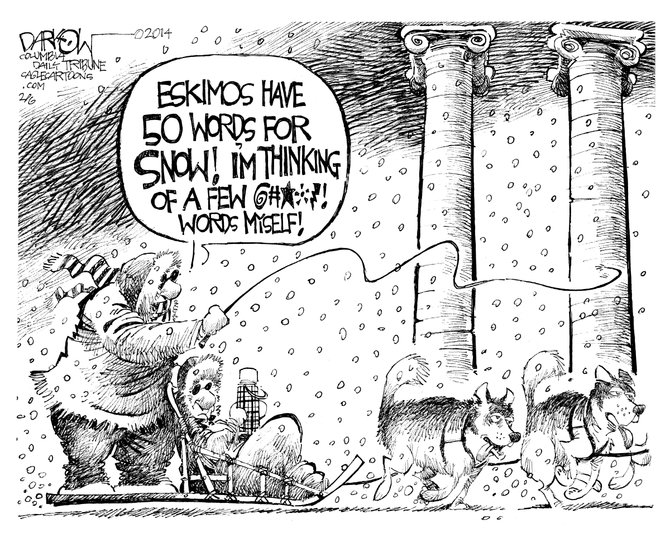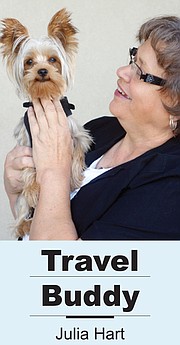 I must admit I love snow - in the hills, on the lawn, in the fields – everywhere except on the sidewalks and streets.
Truly, I only endure the snow, because as a resident of the Yakima Valley for the past 40 years, I know that without the winter moisture and the deep snow fields in the mountains, the Valley faces potential droughts followed by serious economic hardships. I am very thankful for the recent snow fall, despite the minor inconveniences it provided.
What I did not expect was the amount of time I would spend chasing after my canine Buddy as a result of the snow.
Buddy could care less about the economy. Well, at least he seemed to be very enthusiastic about our recent snow storm. I don't think Buddy is concerned about water in canals, or mountain snow pack.
He loves romping through the snow.
Even when his little foot pads were nearly frozen from racing across our snow-covered back yard, the little Yorkie couldn't be convinced to come into the house voluntarily. Even when my children were little, they had better sense than to stay outside to the point of frostbitten fingers and toes. Being wet and cold was never their favorite kind of play time.
Buddy, on the other hand, was an absolute addict to the white stuff. He seemed to be having as much fun in the snow as the world class athletes currently competing in the Winter Olympics in Russia.
I had to literally reach outside and grab Buddy up out of the snow piles when I couldn't convince him to come inside. Even then he was ready to go back out well before his paws were dry.
Honestly trying to keep him dry and warm was a major task. I tried to tell him that one little run in the back yard to do his daily business was enough. If I had left him outside any longer, I would have run the risk of being accused of canine abuse.
Buddy, as has been mentioned before, doesn't give a hoot about what other people think. He runs to his own drummer.
I will say I think he is a brave little critter and despite a few whimpers, he rebounded enough to take many turns in our snowy yard. Like a little child, he made his own snow trails, and at one point he looked like he was making doggie angels in the snow. I think he just slipped on the ice, but it's cute.
I regret not taking him over to the Sunnyside's Central Park sledding hill, because I think he would have loved jumping on the children's sleds for rides down the hill.
Since the snow has all melted from our yard, Buddy seems a little disappointed when he steps outside. I, on the other hand, am content to watch others play in the snow on television.

Buddy seems a little confused when we watch the snow sports now being televised during the Sochi Winter Olympics. I think he is wondering how he can get to the Sochi alpine jumps and bob sled runs. He'd be a real contender.
Maybe I better keep him on a leash for a while longer when letting him outside - just to be on the safe side.