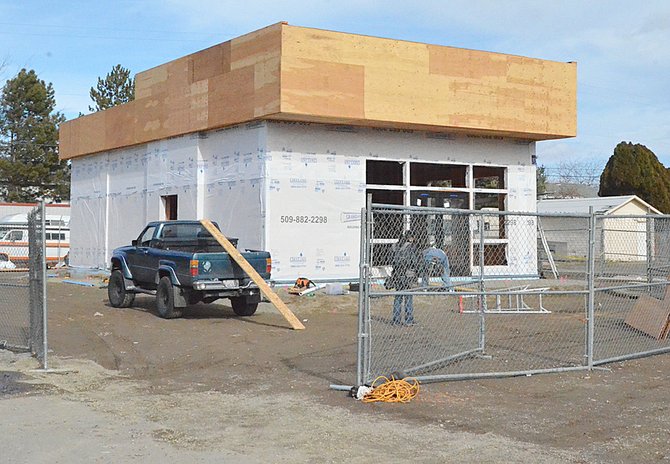 GRANDVIEW – Grandview residents can eagerly anticipate the opening of a Papa Murphy's pizza store planned for the end of this coming April.
Construction on the new store began last October, according to owner Don Copp.
He said, "It will be the first new free-standing store with a drive-thru."
Copp owns seven other stores throughout the region, including the Sunnyside Papa Murphy's location.
His first store was opened in 1995 on Nob Hill in Yakima. The Sunnyside location opened its doors in 1999.
The Grandview location will have a walk-in lobby and a Bank of America ATM machine, Copp said.
He said, "We're excited…it should be a good location."
The Grandview Papa Murphy's is being built across the street from the Grandview Safeway store.
"We are making progress on the construction," said Copp.
In addition to opening the new location, he said the franchise is seeking to purchase a new location for the Sunnyside store. That location, said Copp, will also have a drive-thru.
For the time being, he said, anyone interested in working at the Grandview location can submit an application at the current Sunnyside store, which is located in front of Wal-Mart.